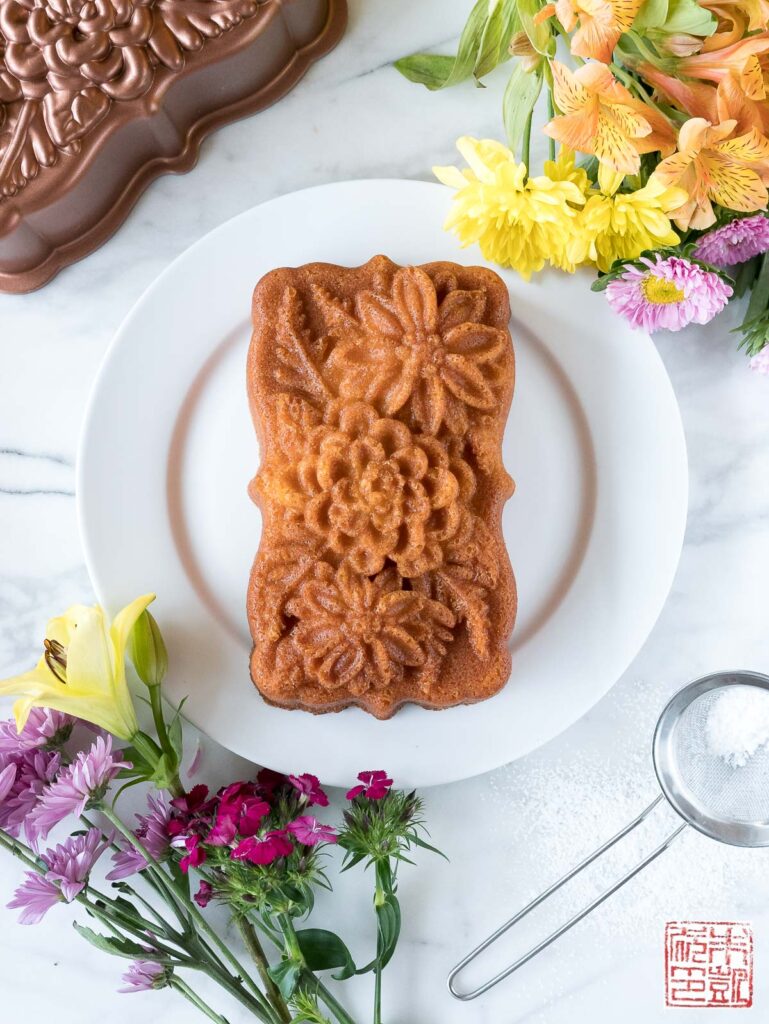 This beautiful lemon verbena cake is the essence of spring and one of my go-to teatimes cakes. It's based off an Ina Garten recipe that I made for the first time many years back. It instantly went in my favorites file, and I decided last week that it was time to revisit this classic and take some new photos!
A while back I also acquired the perfect bundt pan for this delicate lemon verbena cake: Nordic Ware's wildflower bundt pan with its gorgeous floral design elevates any cake into a work of art. When working with intricately molded bundt pans, I usually grease and flour it to help prevent sticking. However, if you get overzealous (like I have), you may end up with a too-heavy coating of flour that will sometimes bake into unattractive clumps on your cake. To avoid this, I've found a more effective strategy: spray with a baking spray that contains flour, and instead of drowning the pan in spray, use a pastry brush to carefully spread it evenly into all the ridges and crevices. When I did this, I had no problem with my cake unmolding cleanly from the pan. 
This lemon verbena cake batter is a dream to work with, too. It comes together quickly and bakes into a wonderfully moist and tender cake that's both tangy and floral at once from the delightfully fragrant lemon verbena. Lemon verbena is one of my favorite flavors for baking in late spring and through summer – that's when you're usually able to find lemon verbena leaves at farmers' markets or nurseries. If you can't find them, it's easy to just substitute lemon zest, which makes for an equally delicious cake. A light dusting of powdered sugar on top is usually all I need; I don't want to obscure the beautiful design.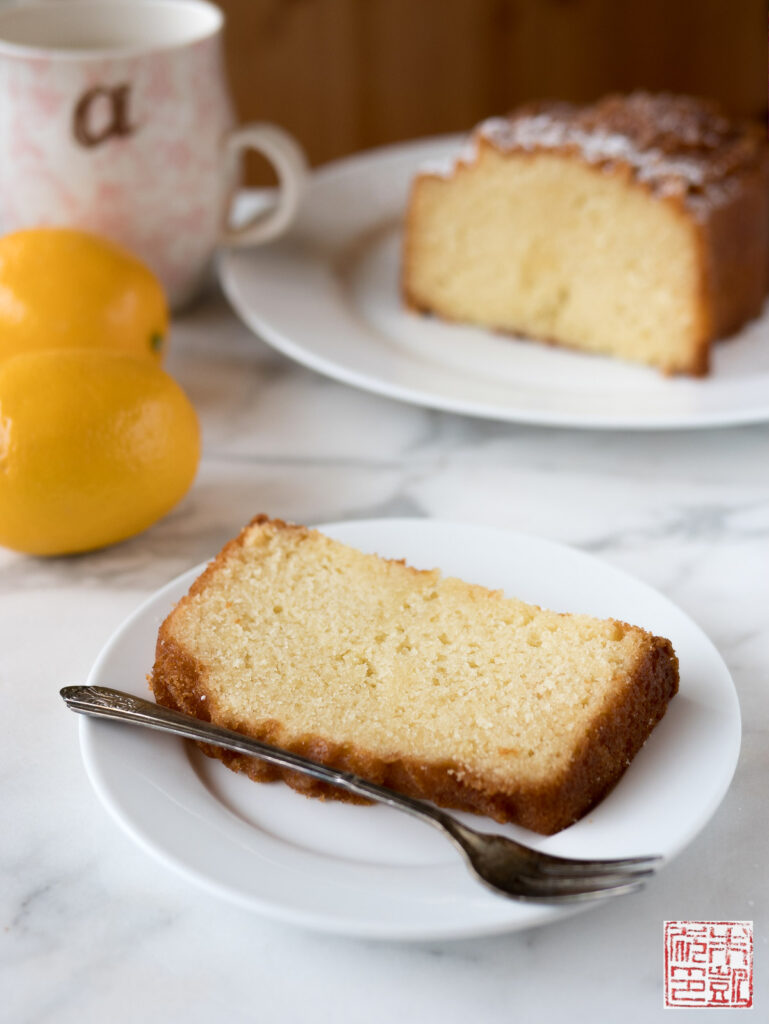 This cake has a marvelous soft and velvety texture, while also being very light: it's exactly the kind of cake my mom would love, and while I was making this I thought how much I would like to share it with her (she's in Hong Kong right now). Happy (early) Mother's Day to all the wonderful, hardworking, loving moms out there. I'm looking forward to making this for her when I see her in person again.
Lemon Verbena Cake
Ingredients
7 tablespoons (100 g) unsalted butter, room temperature
1 cup (200 g) sugar
3 tablespoons finely chopped fresh lemon verbena leaves OR zest from 2 lemons
2 large eggs, room temperature
1½ cups (188 g) all purpose flour
1 teaspoon baking powder
½ teaspoon baking soda
¼ teaspoon salt
½ cup (122 g) whole milk
¼ cup lemon juice
1 teaspoon vanilla bean paste
Instructions
Preheat the oven to 350 degrees. Grease a 8½"x 5" (6 cup capacity) bundt pan well and lightly dust with flour, or use a baking spray with flour.
Cream the butter and sugar together in a mixer fitted with the paddle attachment until light colored and fluffy.
Add the eggs, one at a time, and beat until combined.
Add in the lemon verbena or lemon zest and mix until incorporated.
Sift the flour, baking powder, baking soda, and salt together in a medium bowl and set aside.
Combine the milk, lemon juice, and vanilla in a small bowl.
Add the dry and liquid mixtures to the mixing bowl alternately, beginning and ending with the dry mixture. Mix just until everything is combined.
Pour batter into prepared pan until about ¾ full - you may have leftover batter.
Bake for 45-50 minutes until a tester comes out clean. Let cool on wire rack.