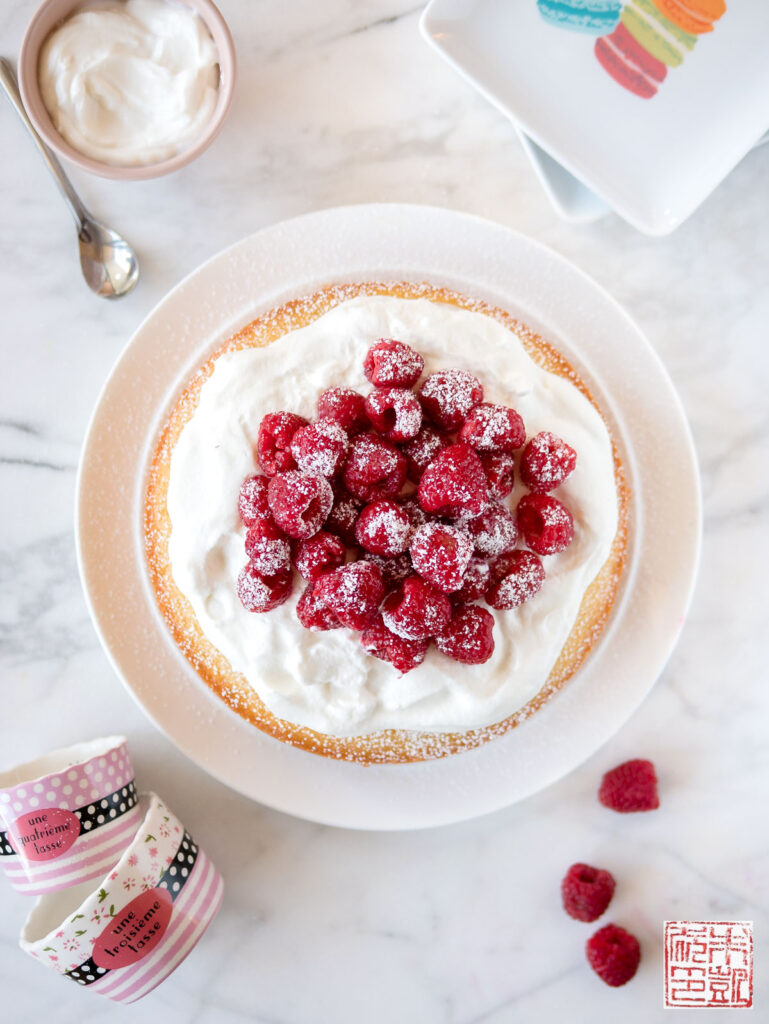 This classic French yogurt cake is the epitome of "recipes to have in your back pocket". I'm still on a comfort food and kid friendly baking spree, so this cake came to the front of the rotation pretty quickly. It's like the French version of pound cake: simple, light, moist, and super easy to make. Made just about completely with pantry staples, the French yogurt cake comes together almost in the time you can think about it. This was Isabelle's first time making it, and she was so proud that she could do it all almost all by herself! 
Click here to jump to recipe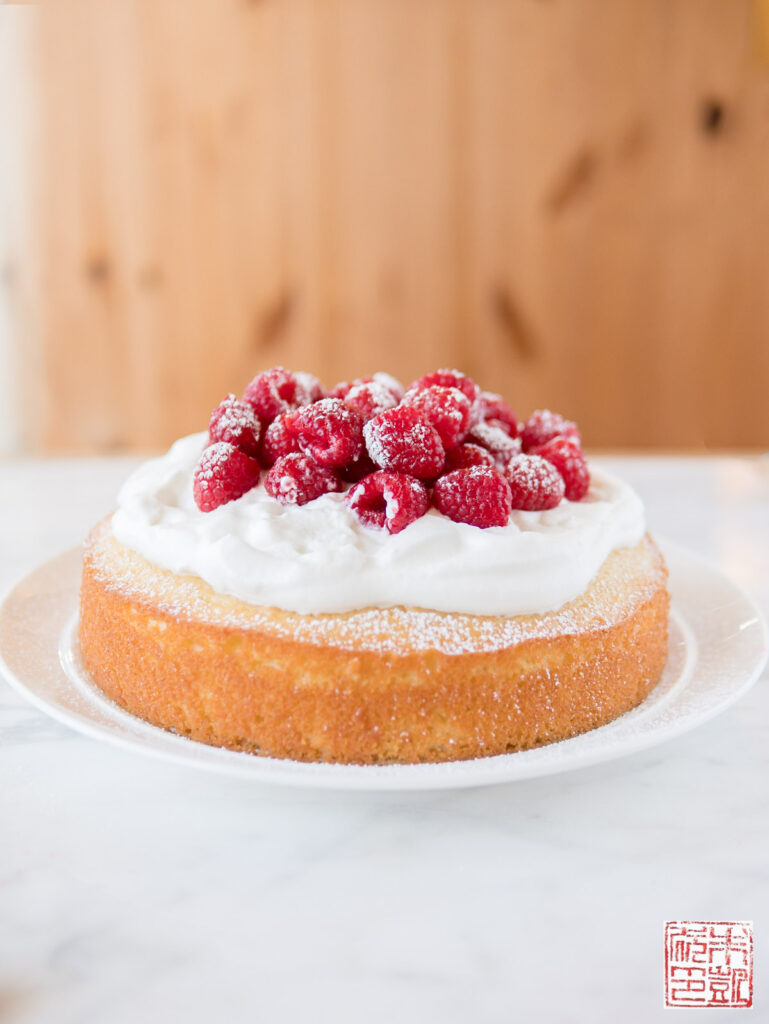 The story behind French yogurt cake revolves around the containers in which the yogurt is packaged. In France, yogurt traditionally comes in small 125 mL jars, which translates to about 1/2 cup. This made the yogurt jar a very convenient measuring tool; many versions of this recipe will in fact charmingly give the proportions in terms of yogurt containers. After you scoop out the yogurt, you use the empty container to measure out the other dry ingredients. If you're curious, that comes out to (3) yogurt containers of flour, (2) yogurt containers of sugar, (1) yogurt container of oil, and of course (1) container of yogurt itself.
If you're able to find this size of yogurt (125 mL, or 4.4 ounces), this recipe is a delight to make with kids, but even with regular old measuring cups it's a fun and quick baking project.  Again, not surprisingly, this is one of the most common recipes that French kids learn to make first. Most children around grade school age can put this cake batter together all by themselves. The result is also very kid-friendly: sweet but not overly so, tender, and delicious just as it as.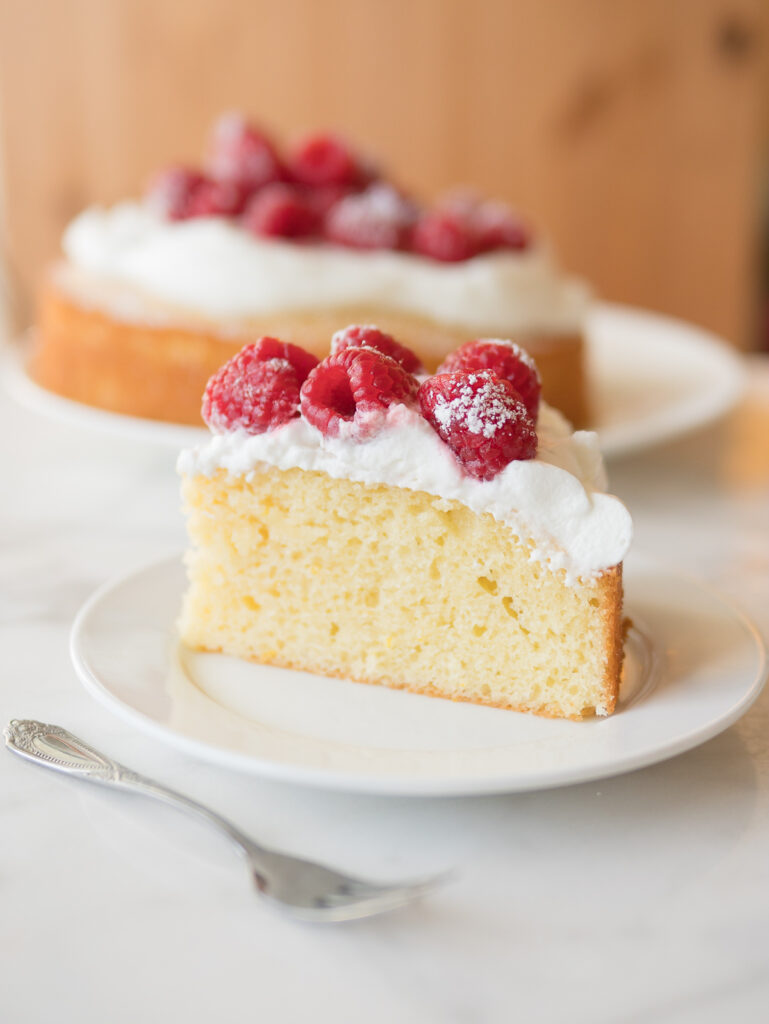 The classic French yogurt cake is made in a loaf pan, sometimes topped with a simple confectioners' sugar glaze. However, if I'm feeling just a little fancy, I make it in a round cake pan instead and top it with whipped cream and berries to turn a simple loaf into dessert. It's easy to play around with this recipe in many other ways; you can add fruit or nuts into the batter, a glaze on top. It's lovely dressed up or just as is. My daughter and I made it and then ate slices of it dolloped with whipped cream (the way she likes all her desserts), to celebrate being at home together on a weekday afternoon.
Classic French Yogurt Cake
Serves:
(1) 9" round cake
Ingredients
1½ cups (188 g) all-purpose flour
2 teaspoons baking powder
pinch of salt
1 cup (200 g) sugar
Zest from 1 lemon
½ cup (122 g) plain or Greek yogurt
3 large eggs, room temperature
¼ teaspoon vanilla extract
½ cup (110 g) canola or vegetable oil
Instructions
Preheat oven to 350 degrees F. Butter a 9" round cake pan.
Whisk the flour, baking powder, and salt together in a medium bowl.
Rub the sugar and lemon zest together in a large bowl. Add in the yogurt, eggs, and vanilla extract and whisk until fully blended.
Add in the flour mixture and stir until blended.
Add in the oil and stir until blended in. The batter should be smooth and even.
Pour batter in prepared pan.
Bake for 35 to 40 minutes until golden and a wooden skewer or knife inserted into the center comes out clean.
Cool on wire rack for 10 minutes before unmolding. Let finish cooling on wire rack.
Serve with whipped cream on top and fruit, or plain if you like.