Classic French Yogurt Cake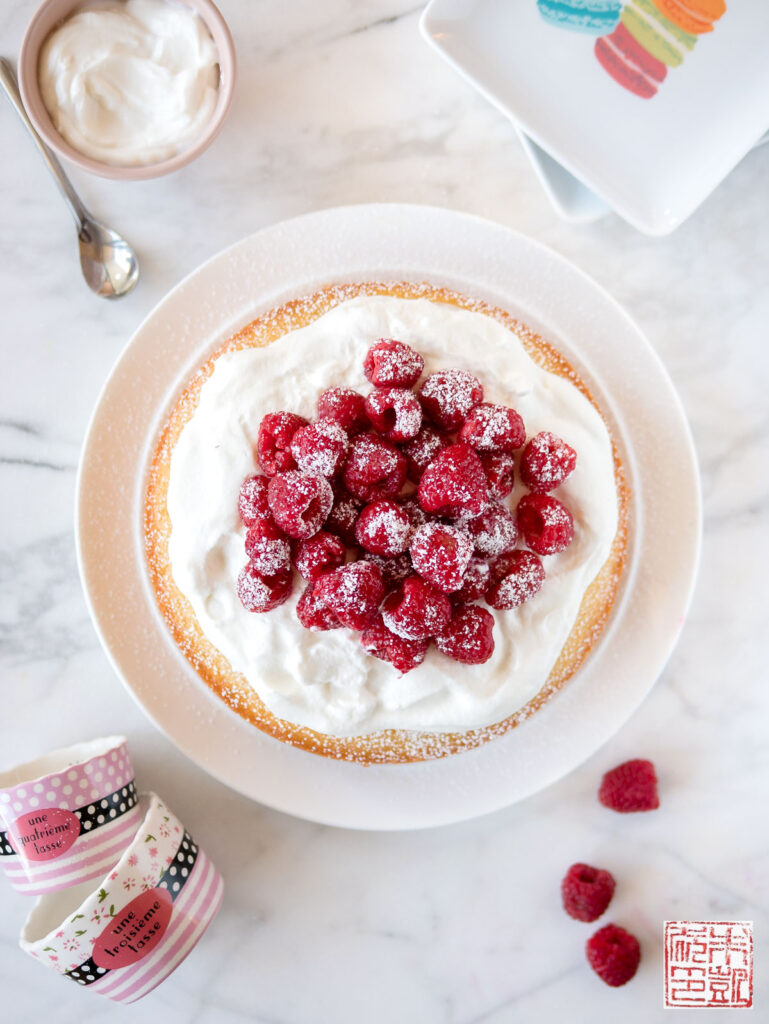 Serves:
(1) 9" round cake
1½ cups (188 g) all-purpose flour
2 teaspoons baking powder
pinch of salt
1 cup (200 g) sugar
Zest from 1 lemon
½ cup (122 g) plain or Greek yogurt
3 large eggs, room temperature
¼ teaspoon vanilla extract
½ cup (110 g) canola or vegetable oil
Preheat oven to 350 degrees F. Butter a 9" round cake pan.
Whisk the flour, baking powder, and salt together in a medium bowl.
Rub the sugar and lemon zest together in a large bowl. Add in the yogurt, eggs, and vanilla extract and whisk until fully blended.
Add in the flour mixture and stir until blended.
Add in the oil and stir until blended in. The batter should be smooth and even.
Pour batter in prepared pan.
Bake for 35 to 40 minutes until golden and a wooden skewer or knife inserted into the center comes out clean.
Cool on wire rack for 10 minutes before unmolding. Let finish cooling on wire rack.
Serve with whipped cream on top and fruit, or plain if you like.
Recipe by
Dessert First
at https://dessertfirstgirl.com/2020/04/classic-french-yogurt-cake.html