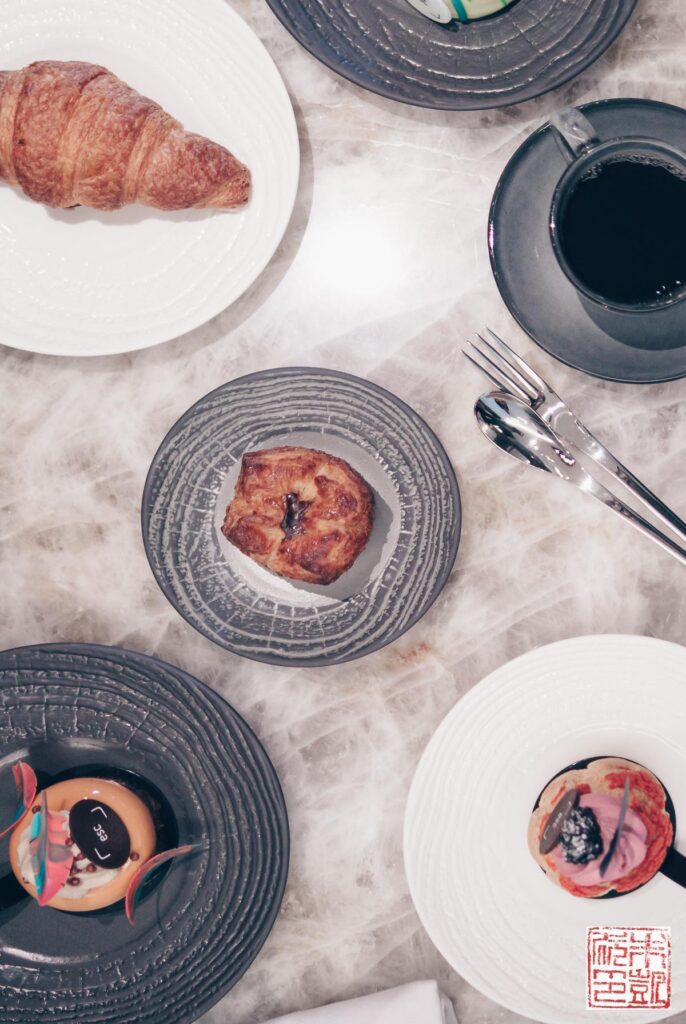 Is [esc] at Four Seasons Silicon Valley the perfect escape? [esc], the new cafe/lounge space in the lobby of the Four Seasons Hotel Silicon Valley is a sleek and welcome addition to the luxury hotel. Chef Eric Keppler, the in-house pastry chef, creates morning pastries like croissants and kouign amann for breakfast along with coffee and cold pressed juices, and tartines and salads for lunch. In the evening, [esc] becomes a swank bar, serving wine and house cured charcuterie, along with some truly stunning desserts.
I visited [esc] one drizzly grey Monday morning, and Chef Keppler had been kind enough to set out some of his desserts in the pastry case. Look at this stunning display: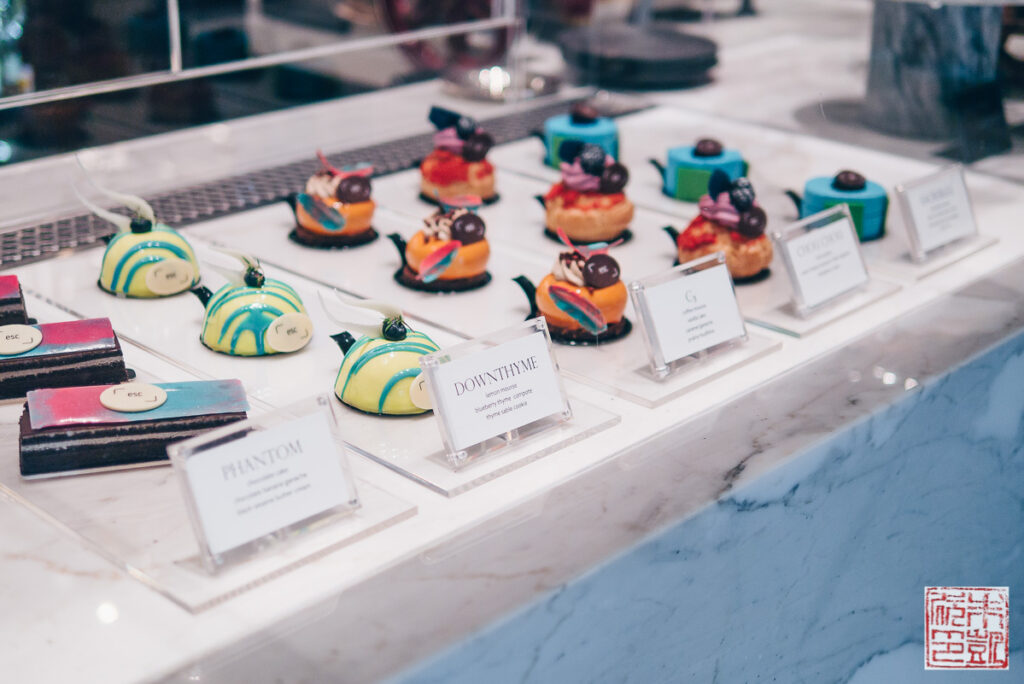 All worthy of a Parisian patisserie. The colors of the pastries are based on the color scheme of [esc] itself. It was hard to choose, but my favorite might have been the C3, a perfect combination of coffee mousse, vanilla cake, caramel ganache, and praline feuilletine, topped with the most eye-catching chocolate feathers.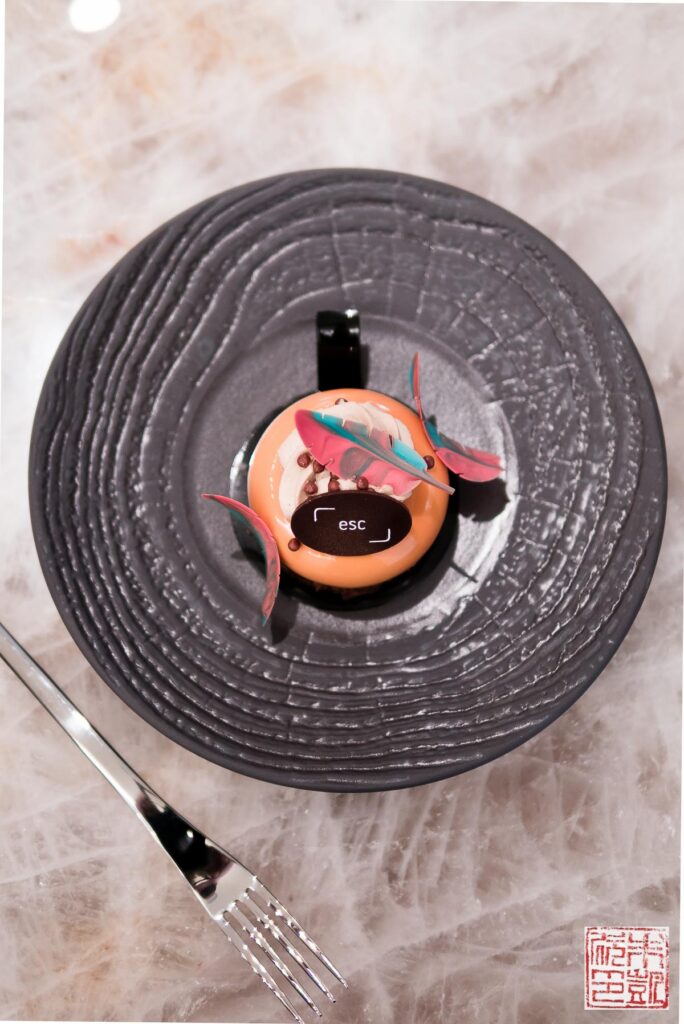 Yes those are chocolate feathers nor real ones. Happy to report the C3 is as delicious as it looks.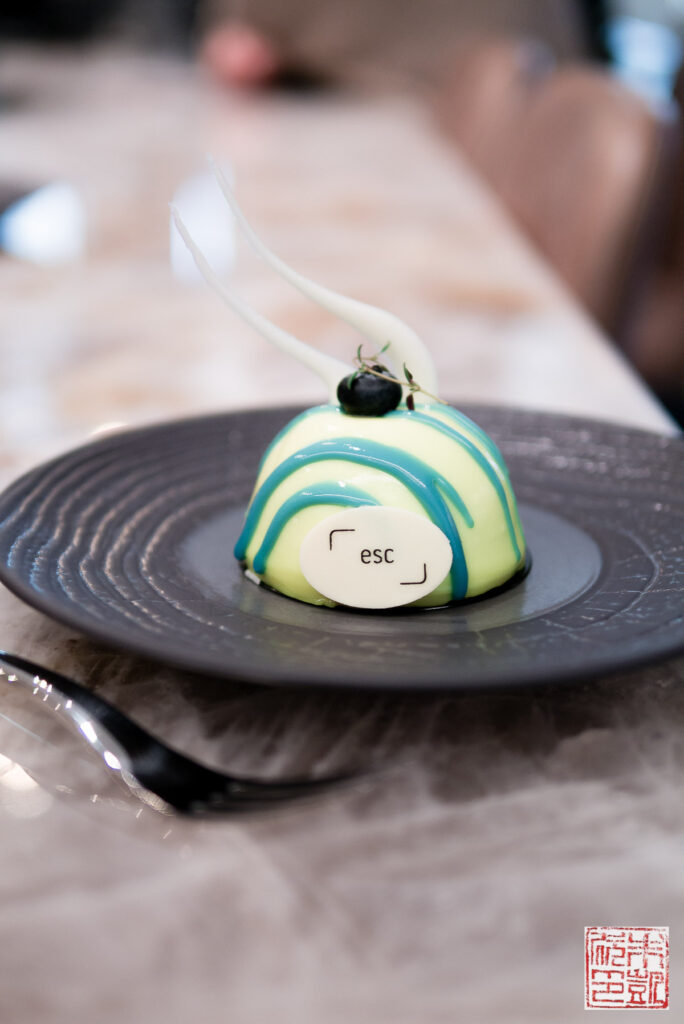 The cutely-monikered Downthyme features lemon mousse and a blueberry thyme compote on a thyme sable. The desserts will be regularly rotated with new seasonal creations.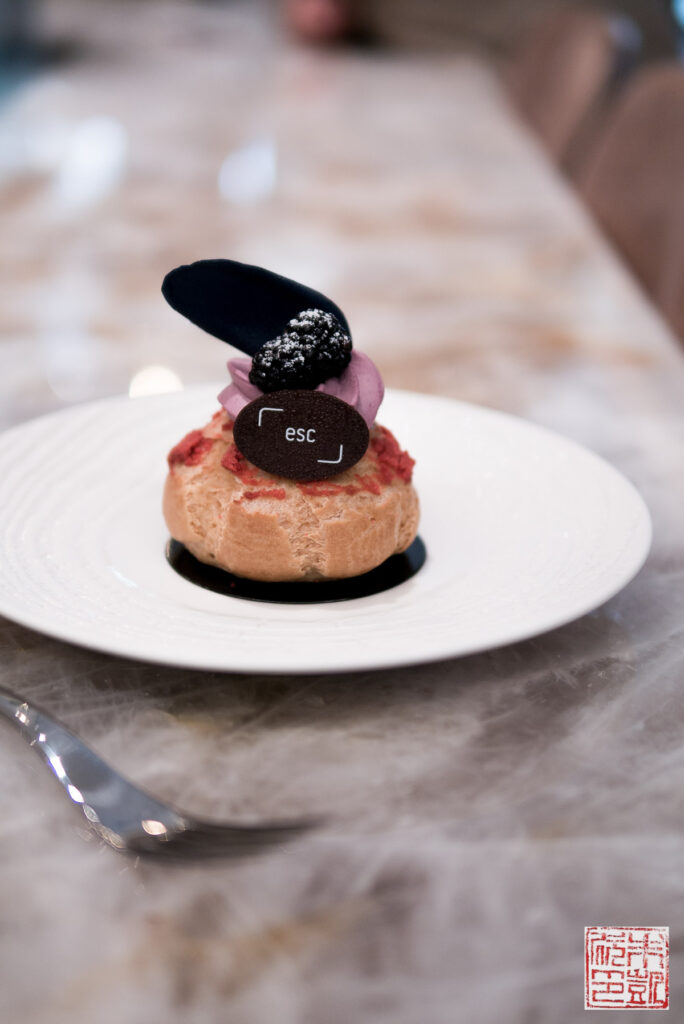 Chou chou, a French term of endearment, is also a clever homonym for the choux puff pastry at the base of this dessert. The pastry cream and raspberry filled puff is topped with a blackberry mousse. I just really love the presentation of all Chef Keppler's pastries – so elegant and modern.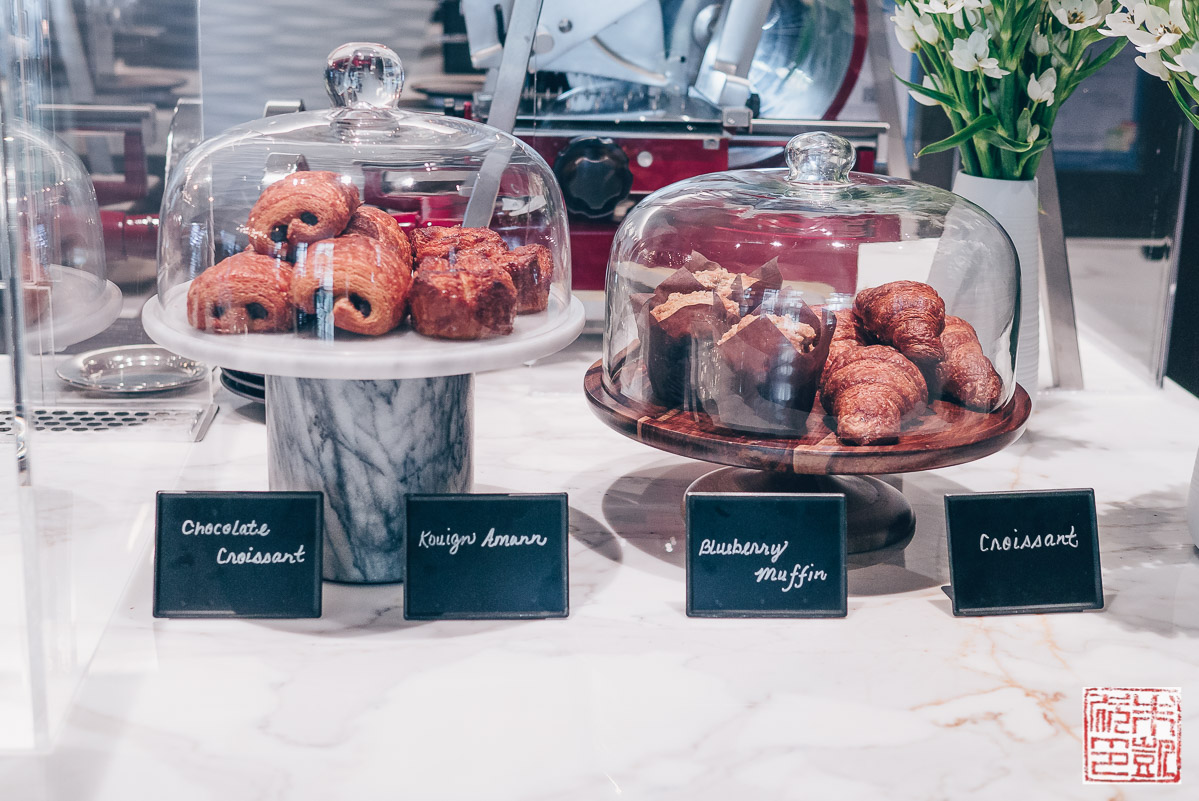 Breakfast pastries on display. Before [esc] opened, the area was simply part of the hotel lobby, so this revamp definitely adds a lot more energy and appeal to the space. Sit down with a coffee and kouign amann, and relax with a newspaper, or come at happy hour for wine and cheese. If you're looking for the desserts, they're usually available in the evening at well. They're definitely a worthy reason to stop by the Four Seasons if you're in the Palo Alto area after work, after dinner, or just in need of a little indulgence.
Disclaimer: I was invited to visit and sample the pastries at [esc] Four Seasons Hotel Silicon Valley. I was not compensated for this review and all opinions are my own.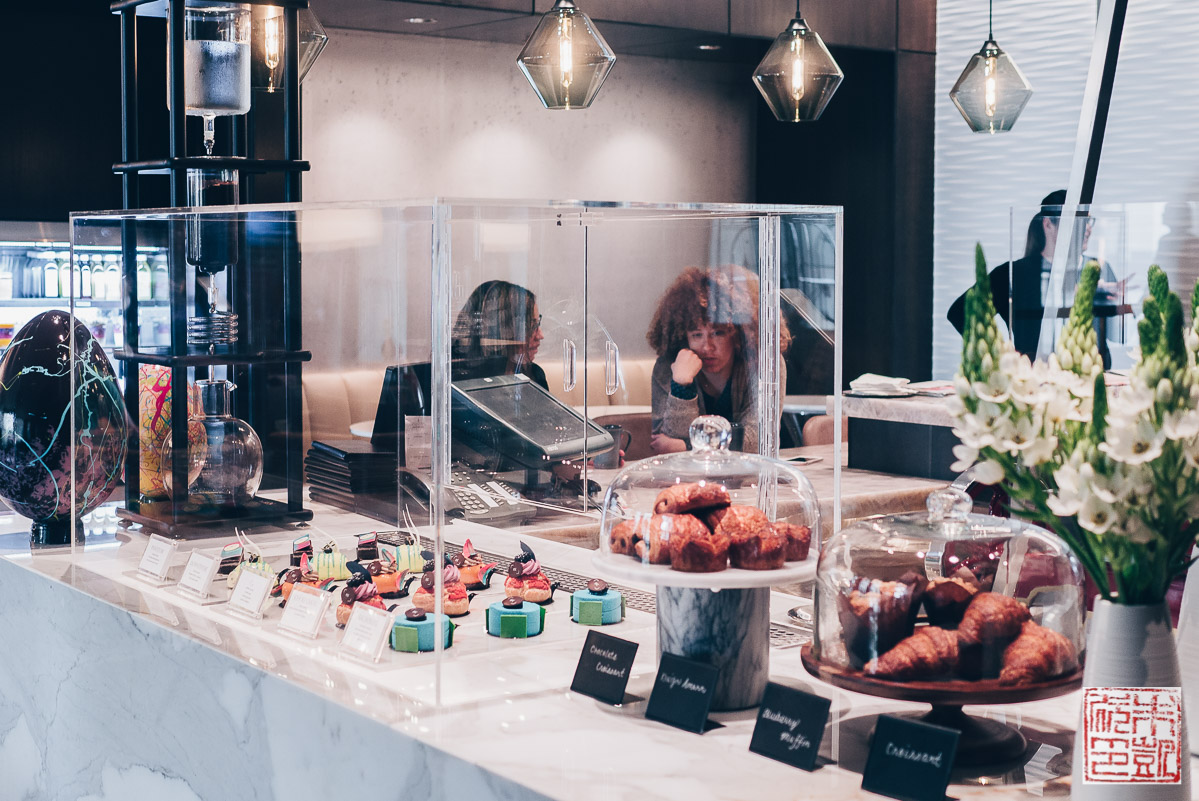 at Four Seasons Hotel Silicon Valley
2050 University Avenue
East Palo Alto, CA 94030
M-F 6:00 am – 2:00 pm, 4:00 pm – 11:00 pm
Sa-Sun 6:30 am – 4:00 pm