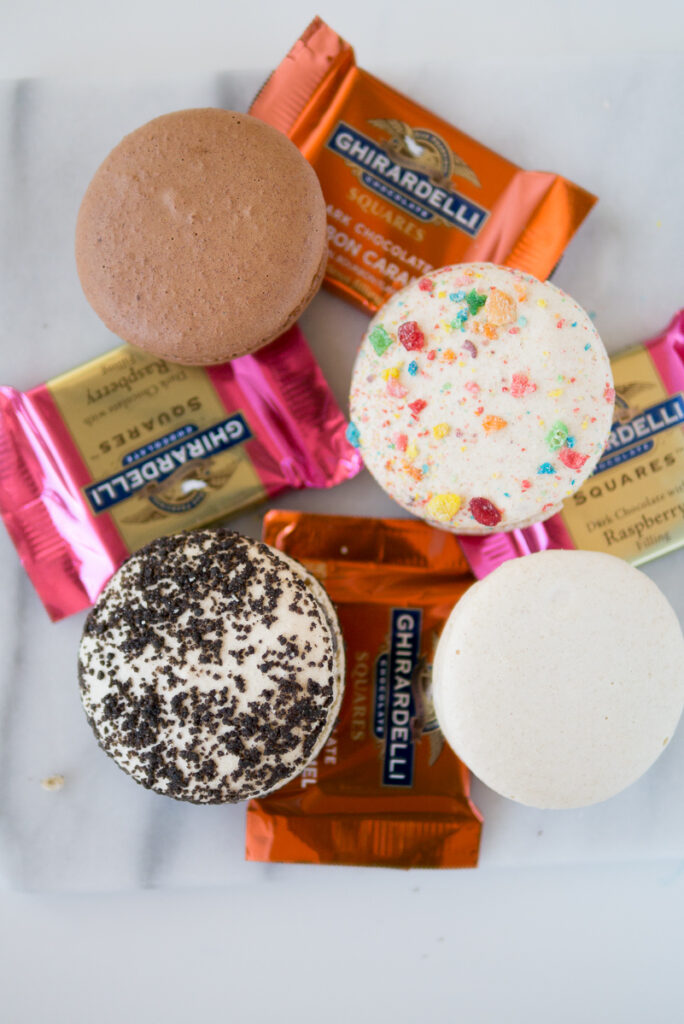 Whenever first-time visitors to San Francisco ask me about sweets and dessert, it's near impossible not to list Ghirardelli Square. The iconic brick building looking out over the bay and Ghirardelli's little chocolate squares are synonymous with the city itself.
Besides a tour of the chocolate factory and their famous ice cream sundaes, the Ghirardelli Chocolate company also hosts the yearly Ghirardelli Chocolate Festival, which features chocolate in all its myriad forms from local vendors and candy makers. All proceeds from the festival go to Project Open Hand, a charity that helps bring meals to seniors in need. If you're in town during the festival, it's definitely worth a stop by for some sweet samples and a chance to enjoy some gorgeous views from the upper terraces of Ghirardelli Square. Following are some of my favorites from this year's Ghirardelli Chocolate Festival:
Churro macarons from We the Minis Cupcakery. It's hard to say no to churros.
There was chocolate – We the Minis' Chocolate Birthday Cake Cupcakes. They also had Nutella and Peanut Butter Cup flavors – all crowd pleasers for sure.
Chef Jonathan Waxman's newest restaurant is located in Ghirardelli Square. I haven't had the chance to try it out yet, but he contributed an ultra-moist chocolate cookie with chocolate ganache to the festival.
My favorite sweet were the macarons from Bon Mange macarons in the VIP area of the festival. The Fruity Pebbles flavor tasted exactly like the breakfast cereal (see top photo at this post for another shot).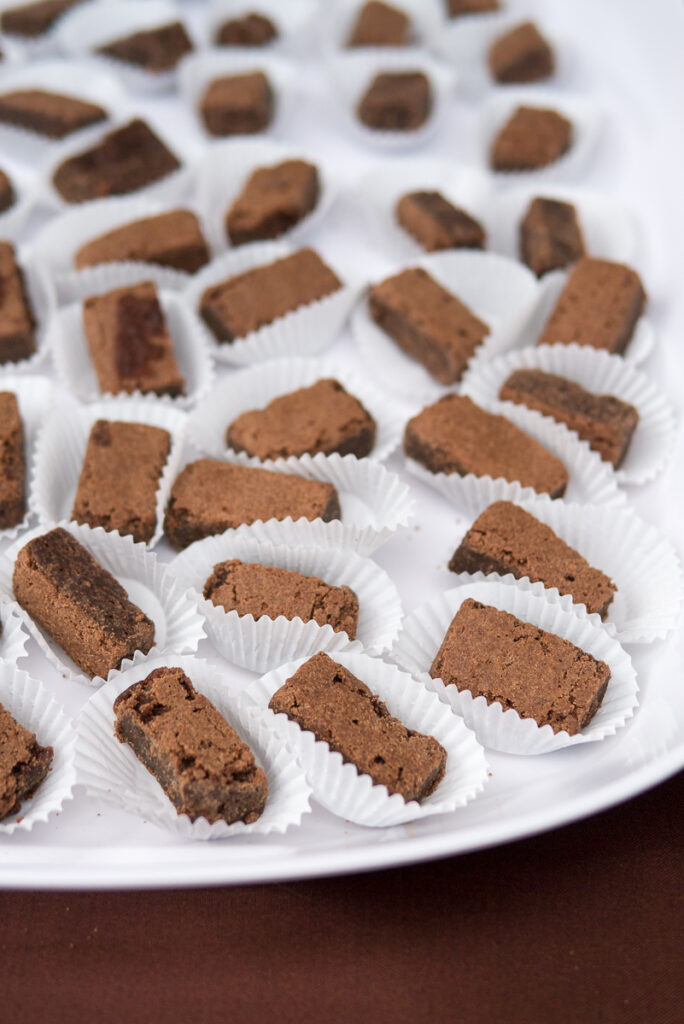 It would be disappointing to have a chocolate festival with no brownies – Fairytale Brownies offered both chocolate chip and classic varieties.
Prettiest dessert of the festival award definitely goes to L'Artisan Macaron and their elaborately decorated macarons.
Final tip for Ghirardelli Square: don't leave without stopping by Le Marais bakery for one of their heavenly kouign amanns. If you're too full of chocolate like I was after the festival, it keeps for an amazing breakfast the next morning!