Sad foodie confession: when I had my daughter six years ago, I knew I wouldn't be able to keep up with the hyperactive Bay Area food scene anymore. When your bedtime is around 9 PM, and later when you have a toddler with a super limited palate of noodles, rice, and chicken nuggets, you end up with maybe a five restaurant rotation all within 10 minutes of your place.
When we managed to finagle nights out away from the baby, I'd always be overwhelmed by my uber-long list of restaurants I'd been wanting to try for the last several months, plus the constant announcements of all the new hot places that I didn't even know had opened.
Chocolate bread pudding from Miller's Rest on Avital's Tendernob Food Tour
I mentioned this dilemma to Avital of Avital Tours last summer, when I was on one of her excellent San Francisco food tours. She said that quite coincidentally she was working on a date night version of her tours where she would plan a night out for couples and make all the reservations. A few months later, I got a note from her that Avital Date Night was going live!
I was excited to try it, because as a parent, who doesn't want to feel taken care of on your night off? Instead of spending hours researching restaurants and trying to secure reservations, it's all already done for you. You fill out a questionnaire with your food interests and preferences, and they craft an itinerary for you. Date nights can range from casual to formal, with one stop for dinner or a progressive-style meal where you go to several places with a course at each. For our date, we went casual with dinner in the Mission District of San Francisco.
The first stop on the itinerary was Clarion Alley, a little lane between Mission and Valencia Street where the walls are covered in painted murals. The Clarion Alley Mural Project invites chosen artists to take over a wall and decorate it in their style. Avital included a scavenger hunt-style activity to spot some of their favorite parts of the murals. It's a nice way to get a bit of the flavor of the neighborhood and ease into the evening. It's also just a few moments away from the dinner restaurant, so I really loved how Avital planned and mapped everything out so you don't have to do any thinking. It's like having an invisible tour guide.
The main event of the night was dinner at West of Pecos. This restaurant was a perfect pick: I'd never heard of it, yet I was immediately intrigued and excited to try it out. West of Pecos serves Southwestern/New Mexican fare: fajitas, enchiladas, tacos, all with updated flavors and presentations. We had a special custom menu for our dinner experience:
A bit like a "greatest hits" prix fixe menu. From what we had that evening, I would highly recommend the crispy maple glazed Brussel sprouts (amazingly addictive – I had to force myself to not spend my entire appetite on these!); their signature crispy taco (a thick, fried piece of flatbread) with carnitas, and cast iron fajitas with shrimp in a pineapple-cilantro marinade.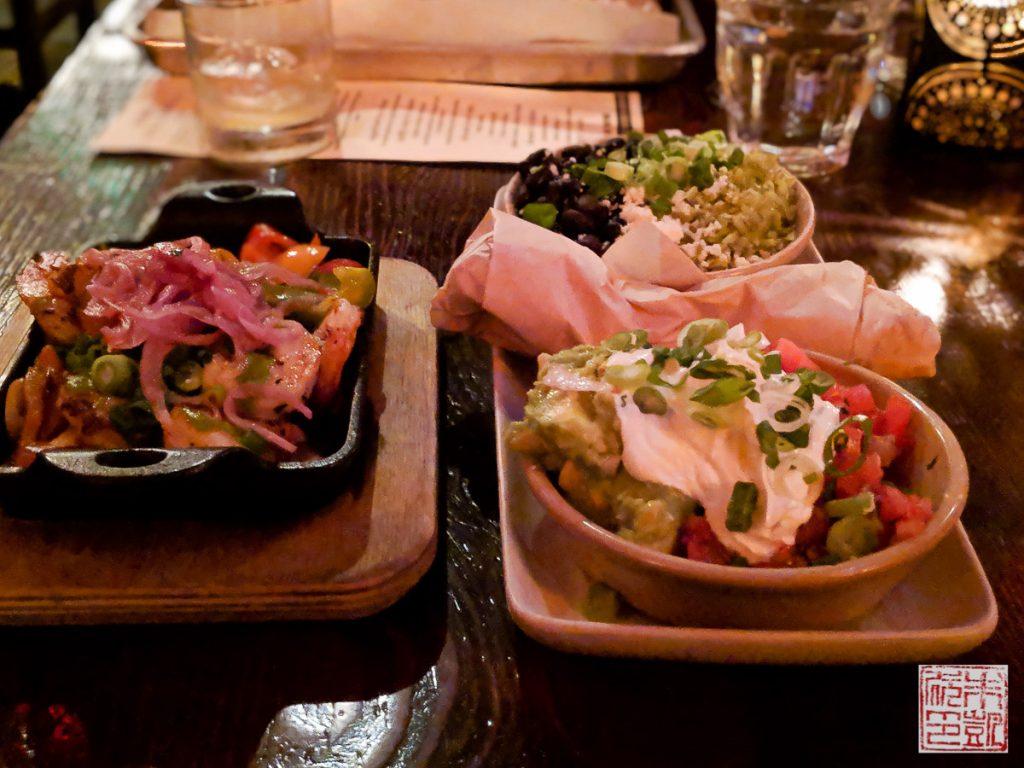 Although you are responsible for the cost of dinner (the Avital Date Night subscription only covers their planning and reservation services), Avital throws in a few bonus surprises to make your night more magical. For us, it was a tableside cocktail making activity. The house bartender came by with ingredients to make a cocktail of our choice, and let us muddle, shake, and stir. Then we got to toast with our own freshly-made cocktails – which were pretty tasty!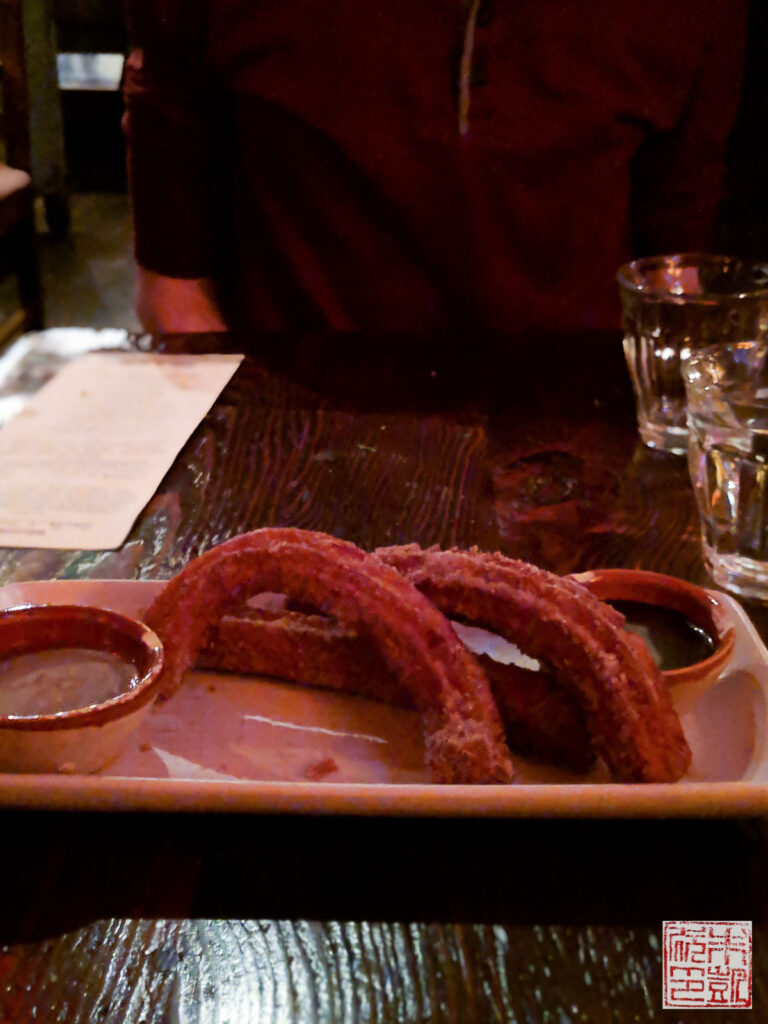 For dessert, there was no doubt that we would get the churros. Perfectly crisp and sweet, and paired with chocolate and cajeta sauces for dipping.
The last surprise of the evening was a last treat from Avital: after dinner sweets at the Sixth Course. I'd been meaning to visit this dessert place so again Avital created a great itinerary for the evening. This cute dessert boutique makes small batches of truffles, gelato, and gorgeous French pastries. Avital left us a gift voucher good for two truffles – a very sweet end to a very fun-filled evening. I also picked up a couple of mini cakes to take home, because they were too adorable to pass up!
Having been on Avital's signature food tours and now her curated date night, I think she offers some fantastic food experiences that are cut above the rest. There is lot of creativity and a desire to go above and beyond the customer, which really shines through in the detailed planning and bonus surprises. I'd love for my readers to try this out, especially with Valentine's Day around the corner, so I've teamed up with Avital to offer my readers a special promotion. Go to the Avital Date Night website and enter in ANITA50 for 50% off your first date. You can choose your subscription package: recurring once monthly, once a quarter, or just a single night out. The single night out is a great way to try out Avital's services and see what she has to offer.
Happy eating!