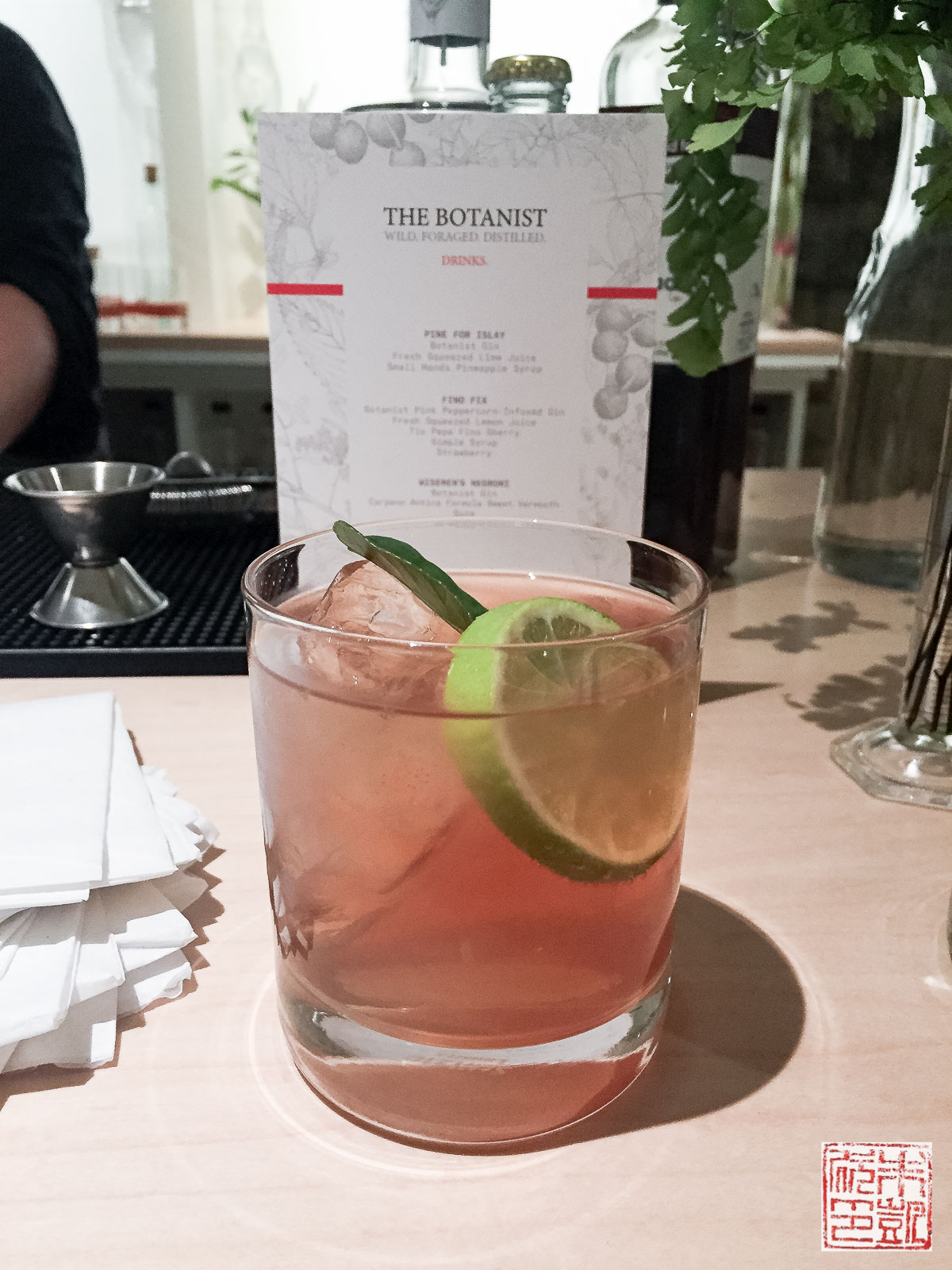 Although cocktails aren't my main focus in the kitchen, there's no time like the holidays to get me to stretch beyond my standard glass of wine. Last month I was invited to a dinner in San Francisco celebrating The Botanist Gin, an unusual, small batch gin made by Bruichladdich Distillery, more famously known for their whisky. Bruichladdich is located on the isle of Islay in Scotland, and the the Botanist was conceived as "an exploration of the botanical heritage of Islay. It's the first and only gin made on the island.
The Botanist is made from 31 botanicals, 22 of which are native to the isle of Islay, including bog myrtle bark, chamomile, gorse and hawthorn flowers, juniper, lemon balm, tansy, and sage, which give it a flavor uniquely representative of its origin. The process of making the Botanist involves a 17-hour distillation in an ancient still affectionately nicknamed "Ugly Betty".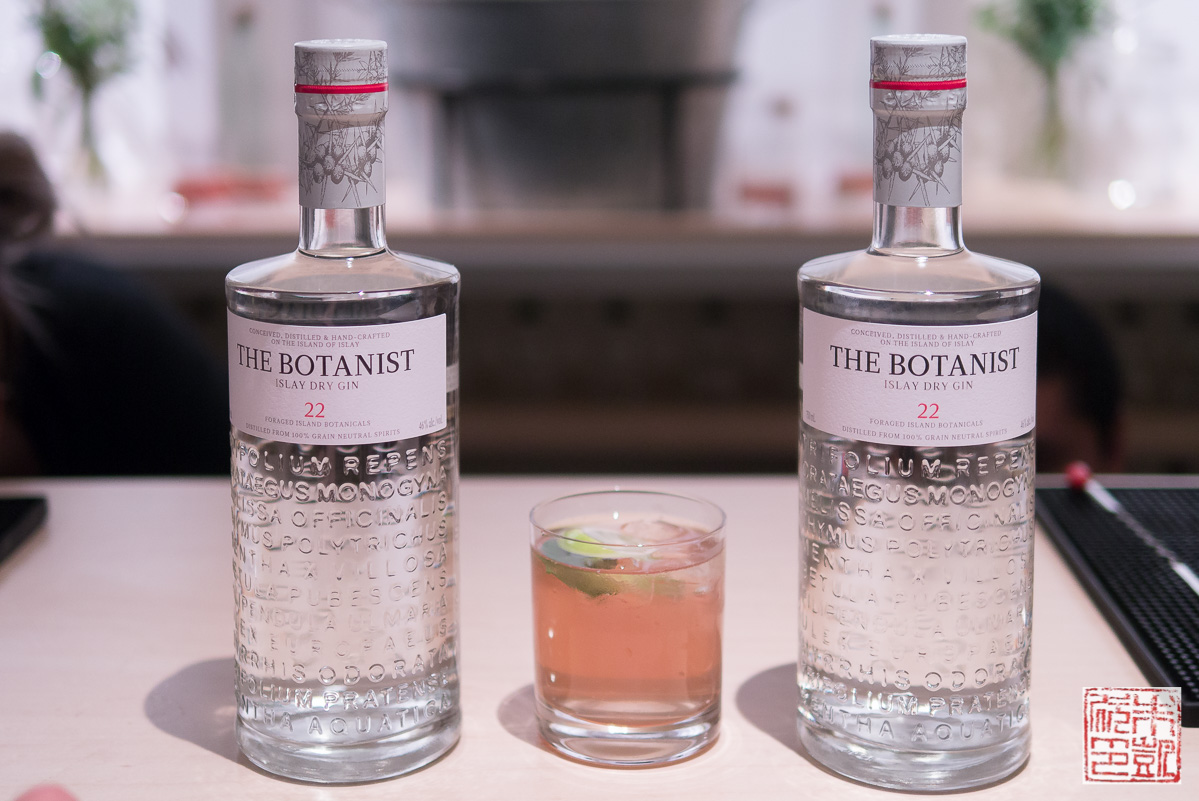 Although the number of botanicals in the Botanist might lead you to think this gin would be strongly floral, it's actually very well balanced, with the strong initial notes of juniper and citrus melting into flowers, spice, and mint. Throughout the evening, we sampled a variety of drinks designed to showcase the unique qualities of the Botanist as well as its versatility in cocktails. The welcoming aperitif shown at the top of the post was the addictive Citrus Fizz, which I might have kept drinking all night if I hadn't known there were several other drinks on the menu.
Citrus Fizz
1.5 oz The Botanist Gin
1 oz Cointreau
.75 oz fresh squeezed lime juice
2 dashes of Angostura bitters
5-8 fresh mint leaves
Soda water
Measure The Botanist Gin, Cointreau, fresh squeezed lime juice and pour into shaker. Add bitters and mint leaves. Shake and strain over ice into a highball glass. Top with soda water. Garnish with mint.
We all worked on putting together a cocktail called Northern Lights, basically a version of a gimlet with lemon juice and basil. Since they had already done the prep work of pre-measuring the ingredients, it left only the fun of assembling the drink for us! This might have been one of my favorite cocktails using the Botanist; I'm sure the fact that I made it myself didn't influence me!
Continuing with the lush botanical theme, the dinner table was overflowing with greenery. For the evening's meal, local chef and Top Chef contestant Melissa King created a three course dinner inspired by the flowers and herbs used in the Botanist. Read on for the dishes and the cocktail pairings.
Carrot-coconut soup spiced with ginger and coriander. Gorgeous saffron hue and perfect fall comfort dish.
The soup was paired with the poetically named Pine for Islay, which combined Botanist gin with lime juice and pineapple syrup.
Pine for Islay
1.5 oz The Botanist Gin
.75 oz fresh squeezed lime juice
.75 oz Small Hands pineapple syrup
In a cocktail shaker, add The Botanist Gin, fresh squeezed lime juice and pineapple syrup. Add ice and shake. Strain into rocks glass filled with large ice cubes. Garnish with cilantro leaves in the center of the glass.
The main course was a seared duck breast with charred brassicas, apple butter, nasturium, and juniper jus. Chef Melissa did a lovely job of capturing the the forest in this dish.
The second pairing was the Fino Fix, a sweet and spicy cocktail that mixed pink peppercorns with strawberry. The most unique and memorable drink of the evening.
Fino Fix

2 strawberries
1.5 oz Pink Peppercorn-infused Botanist Gin
.75 oz fresh squeezed lemon juice
.75 oz Tio Pepe Fino sherry
.5 oz simple syrup
In cocktail shaker, muddle 1 strawberry. Add The Botanist Gin, fresh squeezed lemon juice and sherry. Shake and strain into coupe glass. Garnish with halved strawberry on side of glass.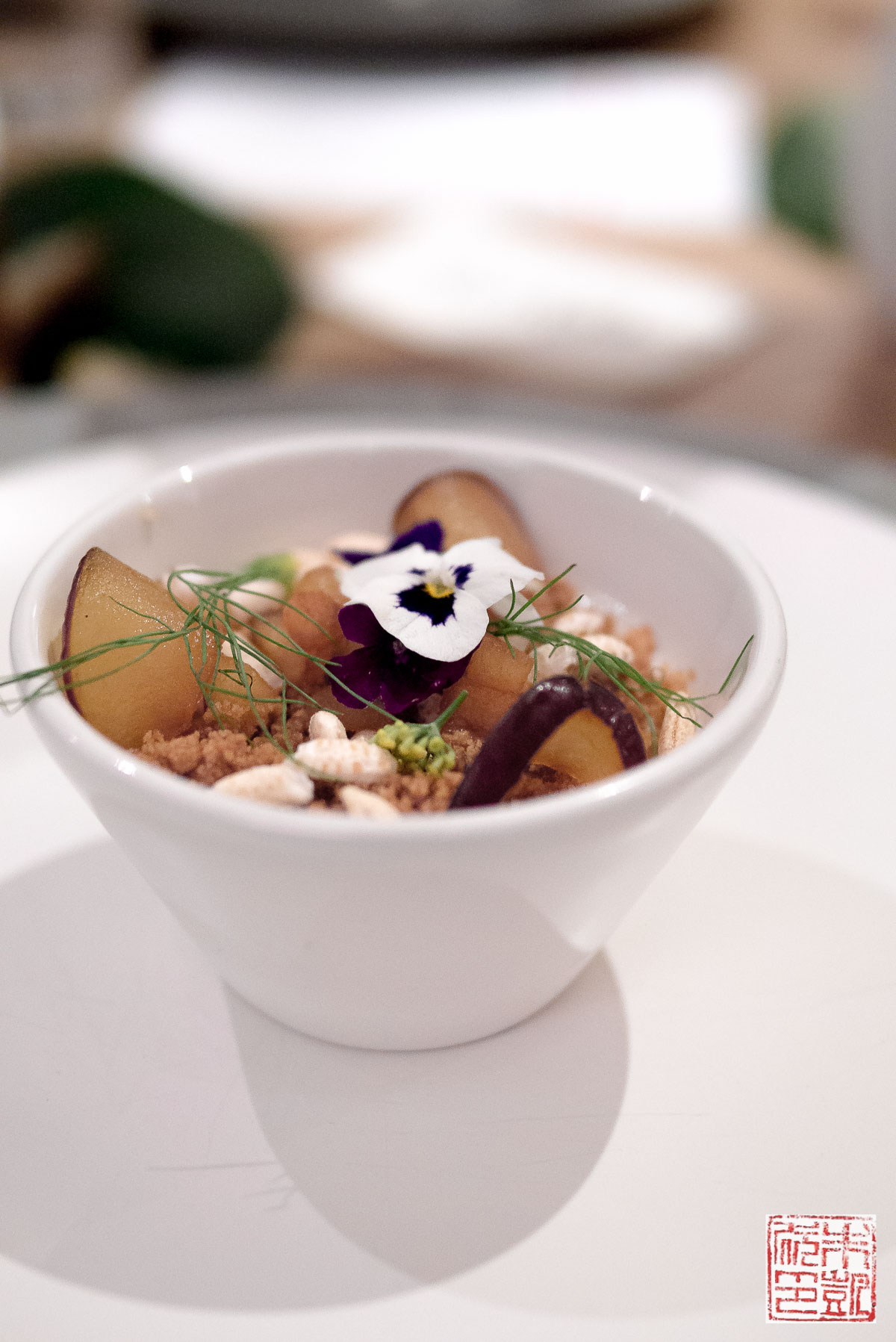 Finally, a stunning chamomile panna cotta with lemon balm syrup and adorned with wildflowers. Beautiful, delicate texture and refreshing after the duck.
The Botanist's take on the negroni: their Wiseman's Negroni is sort of a cross between a traditional and a white negroni, with Suze in place of Campari for a subtler bitterness mixed with sweet.
Wisemen's Negroni
1.5 oz The Botanist Gin
.75 oz Carpano Antica Formula sweet vermouth
.25 oz Suze
2 sage leaves
In a mixing glass, add all ingredients. Fill with ice and stir for 15-20 seconds. Strain into rocks glass filled with large ice cubes. Garnish with 2 sage leaves resting on top of ice.
Thanks to the Botanist for a fun evening of learning more about your extraordinary gin. Tomorrow, I'll share a holiday panna cotta recipe inspired by the dessert we had at dinner. Cheers!
SaveSave
SaveSave
SaveSave
SaveSave
SaveSave
SaveSave
SaveSave