Happy September! After a travel-filled early summer, I spent most of the rest of July and August staying local. Of course, when local means the Bay Area, it's not as boring as it sounds. After all these rhapsodic recaps of Italy and France, I realized I should give a little attention to my home too!
I've been spending a bit of time in Los Altos lately, so here's a few of some of my favorite spots there, both familiar go-tos and new discoveries. Most of the downtown is concentrated around Main Street, a low-key collection of boutiques, restaurants, and stores that makes for a pleasant afternoon stroll. If you venture a bit further out towards El Camino Real, there's another collection of cafes and restaurants, and if you head out west the other way, you'll find some beautiful outdoors to explore in the Windy Hill Preserve.  Altogether a splendid place to explore on a weekend. See more of my recommendations for best spots in Los Altos below.
201 1st St., Los Altos, CA
My first experience with Tin Pot Creamery was at their Palo Alto shop. Every time we went by I would check to see if they were making their speculoos and cream flavor. I've since branched out, but that remains a solid favorite of mine. Tin Pot Creamery makes a French style ice cream in a gelato machine that's rich, creamy, and flavorful. Although they may not be as high-profile as some of the other ice cream shops in the Bay Area, I always find myself drawn back to them. Looking forward to their upcoming seasonal flavors blackberry jamble and pumpkin with bourbon caramel sauce.
200 Main St., Los Altos, CA
I love this little bakery. Their pastries are a fusion of Asian and European – the presentation of the cakes and viennoiserie are very French, but tastewise they are lighter and less sweet, like many traditional Asian bakeries. My absolute favorite is their cream puff, which is about 90% sweet, rich pastry cream in a perfectly crisp choux shell. Other standouts are their individual cake slices, and Japanese style cheesecake.
One of their cakes, the Soleil, with chocolate cake, Valrhona chocolate mousse, Valrhona milk chocolate cream and hazelnut praline.
4546 El Camino Real Suite 202, Los Altos, CA
I'm a big fan of massage; when I'm trying to unwind, I'm definitely a spa day kind of girl. I hadn't tried Thai massage before, though, and Sara, co-founder of Arisa Thai, provided a fantastic introduction. Her intimate studio is relaxing. She makes all her massage oil blends herself, and the pandan lemongrass tea that she serves at the end of the session. Arisa Thai offers several other treatments beside Thai, including Swedish, deep tissue, and hot stone. I was very impressed with Sara's technique and her ability to suss out all the spots that needed relief. Highly recommended.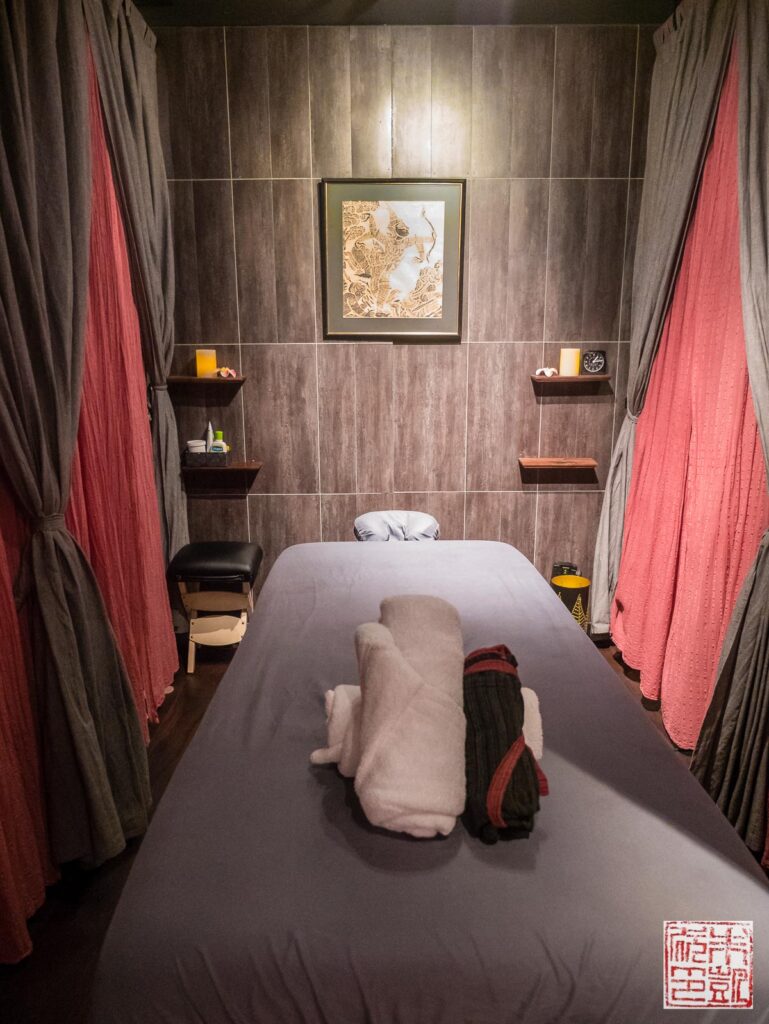 One of the massage rooms. I love that Sara made the curtains herself – the studio is her vision and it shows through clearly.
51 S San Antonio Rd., Los Altos, CA
Fun fact: This was one of the locations I looked at when I got married! We ended up choosing a different location, but it's a gorgeous location nestled among apricot orchards – one of the few remaining ones in Santa Clara Valley. Most of the outdoors area is used for events like weddings, but the museum itself is worth a visit – there are exhibits detailing the history of Los Altos and the surrounding area, including what life was like for settlers, the vast orchards that used to fill the valley, and a model of the trains that used to run by the town. Best of all, admission is free.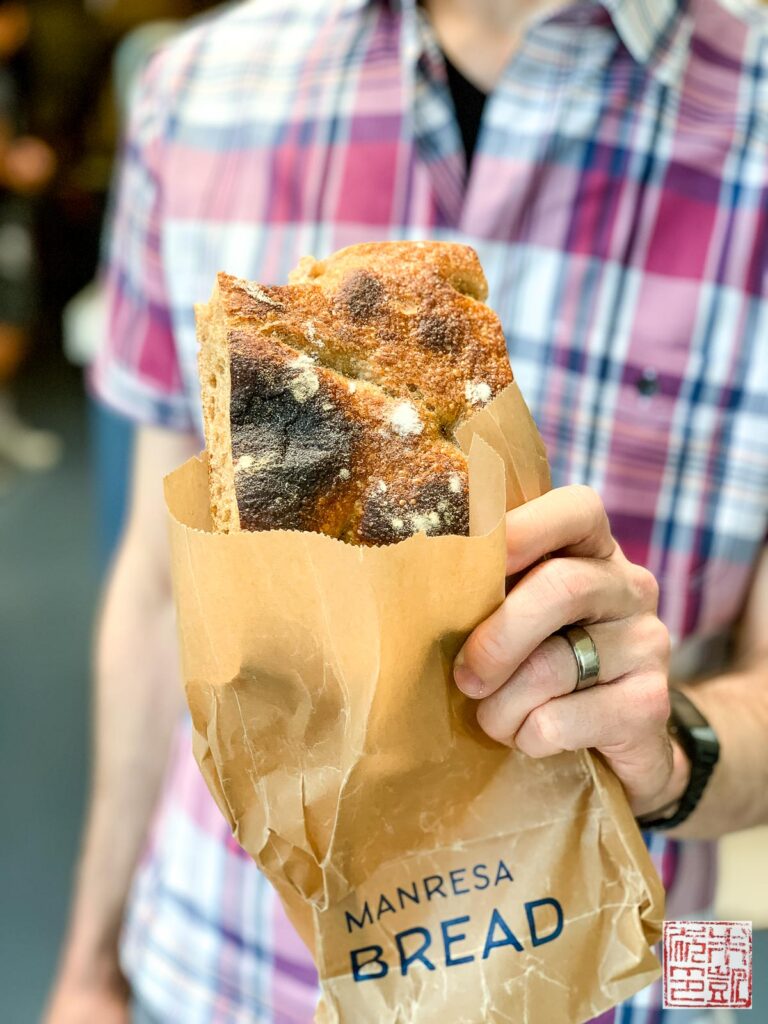 271 State St., Los Altos, CA
I first tried the breads from this offshoot of Manresa at their Los Gatos location and am excited that they keep opening more outlets! They have an amazing array of rustic breads (I like the einkorn) and pastries like monkey bread and almond croissants also faves. They have also started offering their limited Thanksgiving pastries like chocolate orange panettone, pecan rye pie, and pumpkin for pre-order on their site.
Hard to choose from their selection – they do close early if they run out so it's better to get there earlier in the day.
987 N San Antonio Rds, Los Altos, CA
This cute German café serves specialties like apfel pfannkuchen (pancakes with apples) and bratwurst with potatoes for breakfast and schnitzel, spaetzle, and pork shank with dumplings for dinner. I went their to check out their baked goods; they have an impressive assortment of breads and pretzels, but I was most into their beesting cake and poppy strudel.
295 Main St., Los Altos, CA
One of my favorite places on the Peninsula to get oysters. They have a rotating menu of fresh oysters; you can get them grilled as well, which I recommend. Also recommend the garlic scallop pasta with pancetta, and the grilled shrimp in bourbon butter sauce. Don't forget bread to soak up all the sauce. They also have another location in San Carlos.
List may be updated after future visits!