After Italy, my family and I also made a quick stop in France. We went to Nice, which I'd also visited eight years ago, and to Aix-en-Provence.  I'm sharing a few of my favorite snapshots from our day in Old Town, my favorite part of the city. I'll be following up with some photos from Aix-en-Provence, and a recipe for another version of clafouti inspired by my latest visit to France!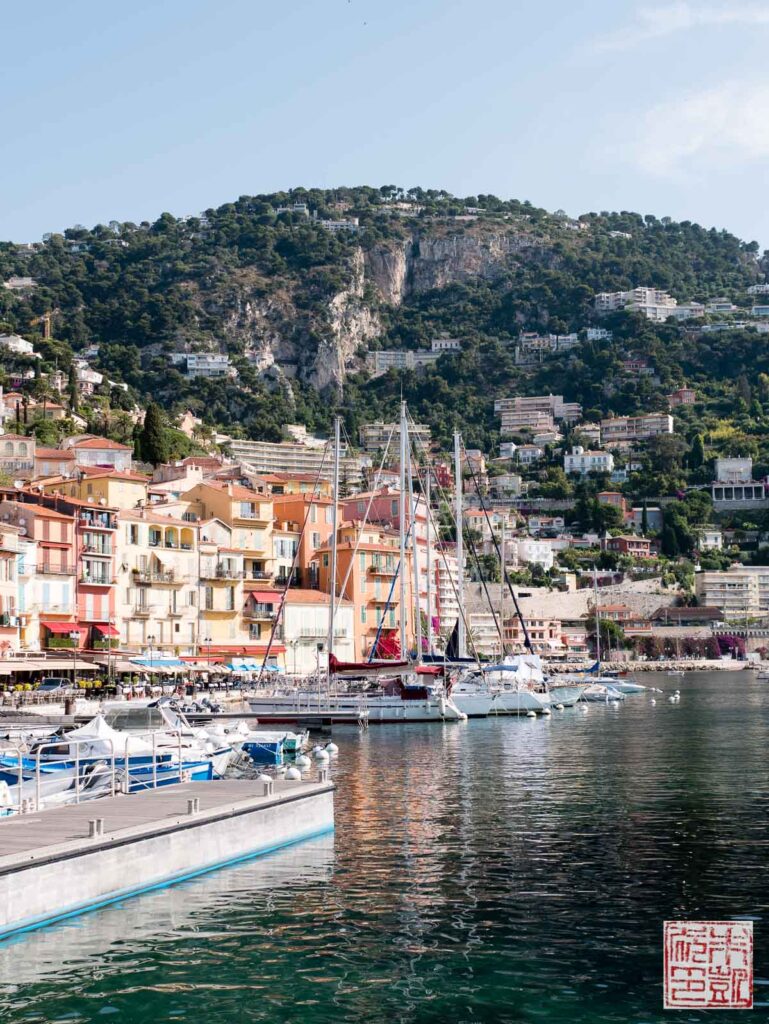 We approached Nice from Villefranche-sur-Mer, a seaside village that looks like a perfect postcard of a Mediterranean beach town. Pastel-colored homes lining narrow cobblestone streets ramble down the green hills to the deep blue waters of the Côte d'Azur. This quiet former fishing village is full of its own charms, but as we were short on time we hopped on the train for a quick ride to Nice.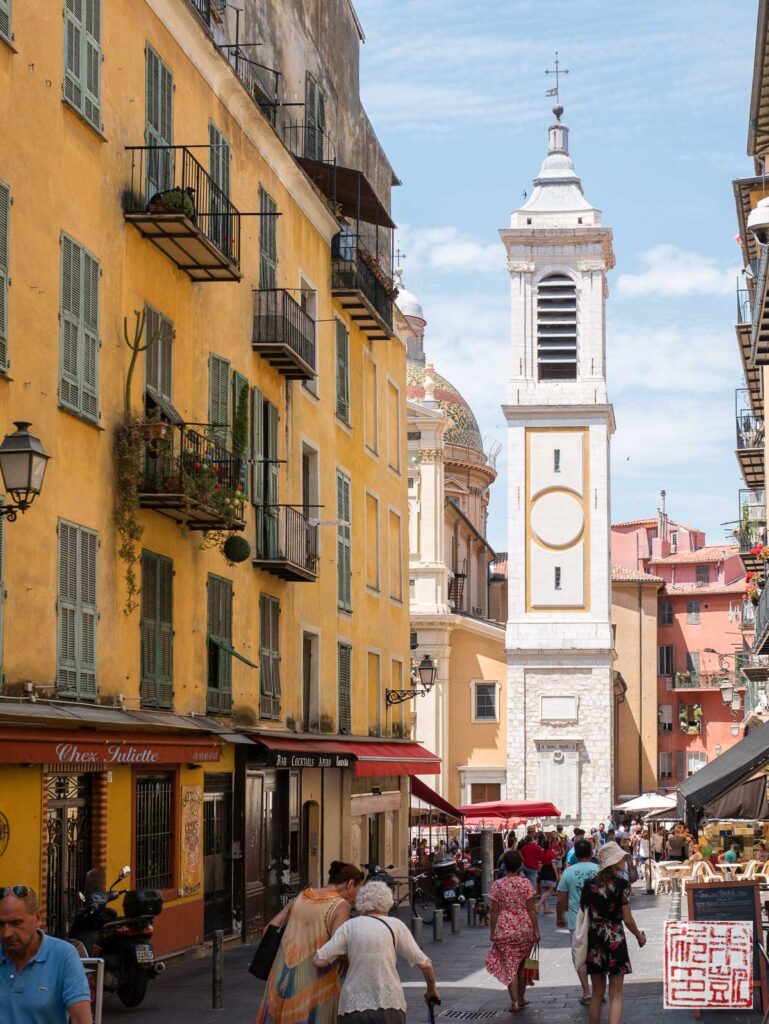 Approaching Place Rosetti, the center of Old Town, Nice. Old Town, or Vieux Nice, is the historic section of town, where you can still see the medieval architecture of the city. Red tile-roofed buildings line narrow, winding alleyways that lead to open-air markets or café-edged squares like this one. You can see the beautiful Cathédrale Sainte Réparate in the background.
Even the produce looks prettier here framed by the Mediterranean sun-washed walls.
Gorgeous soap store. There are lot of shops selling the famous milled soaps of Provence around here.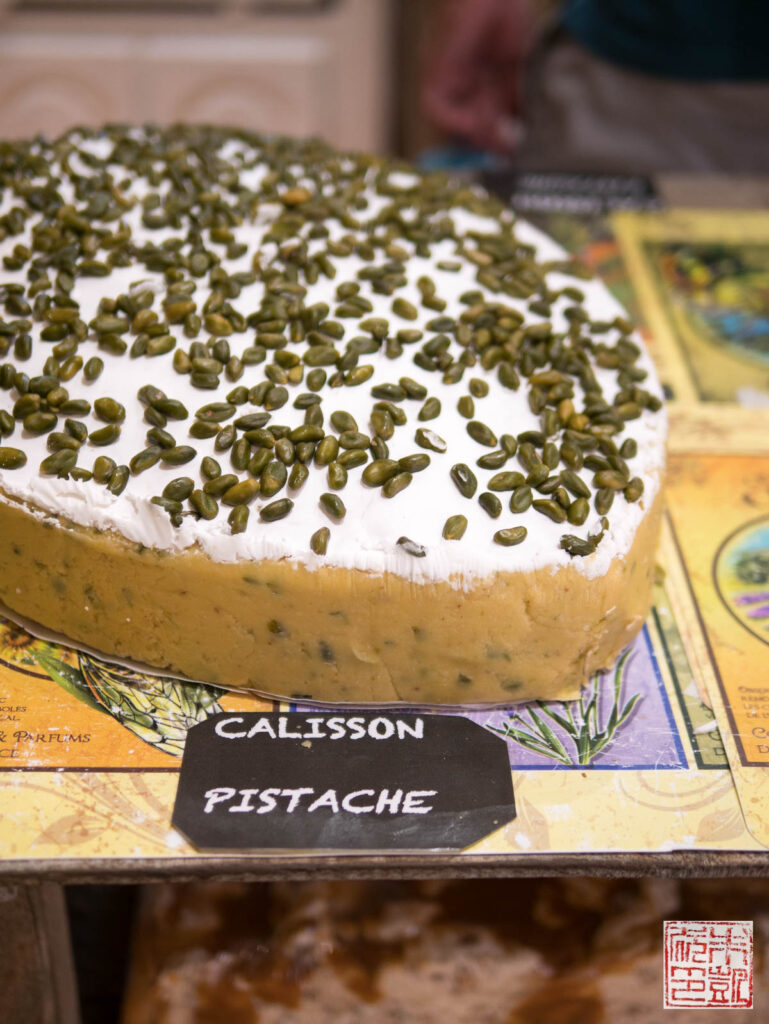 Calissons are a traditional French candy made from almonds, candied melon, and candied orange formed into a diamond shape. They're actually most closely associated with Aix-en-Provence, which we also visited, but we ran across a shop here that sold them made very large. They slice off small pieces to sell, like slicing off cheese from a wheel.
You could wander for hours around Old Town poking around the various shops, patisseries, and markets. We missed the famous flower market in Cours Saleya but saw plenty of other sights to make up for it.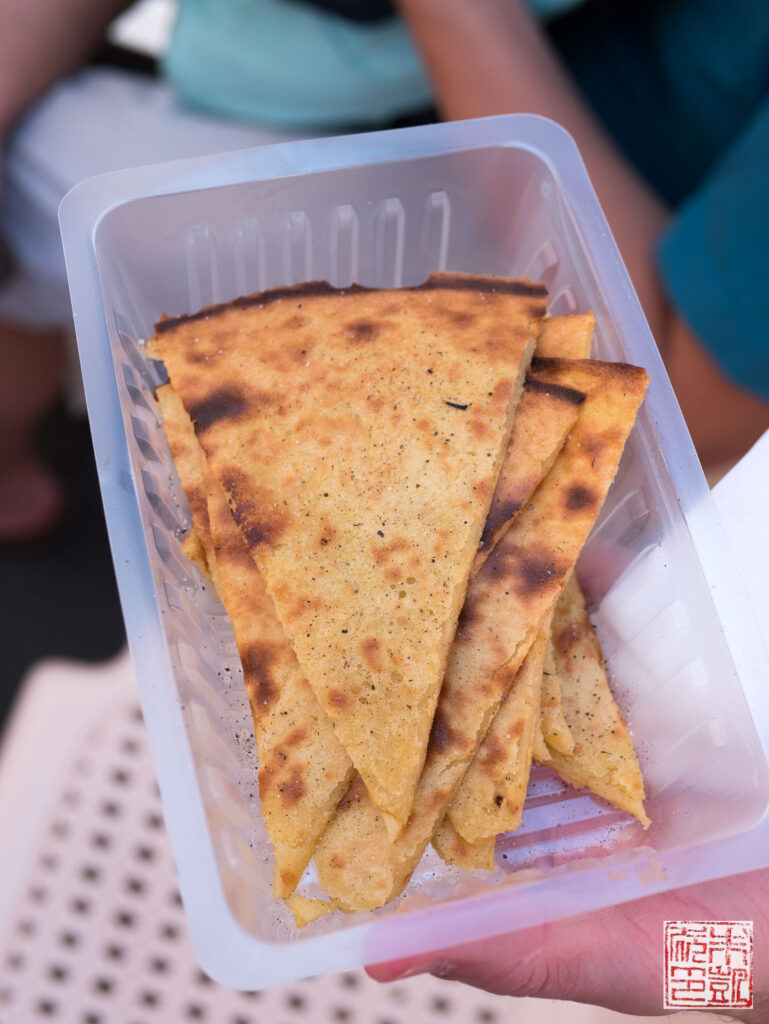 One of Nice's own specialities: socca, a popular street snack that's a cross between flatbread and crepe, made from chickpea flour and olive oil and cooked on a super hot griddle. My favorite fact about socca is that it's most traditionally eaten with a glass of cold rosé.
For lunch we went to Oliviera, an olive oil shop that is also a restaurant. They've become justly known for not just their wide variety of French olive oils but their food, which incorporates and shows off their oils to best advantage.
The owner, Nadim, is genuinely enthusiastic to educate his guests about olive oil. He also speaks excellent English, and is very patient with explaining the dishes his wife creates in the kitchen.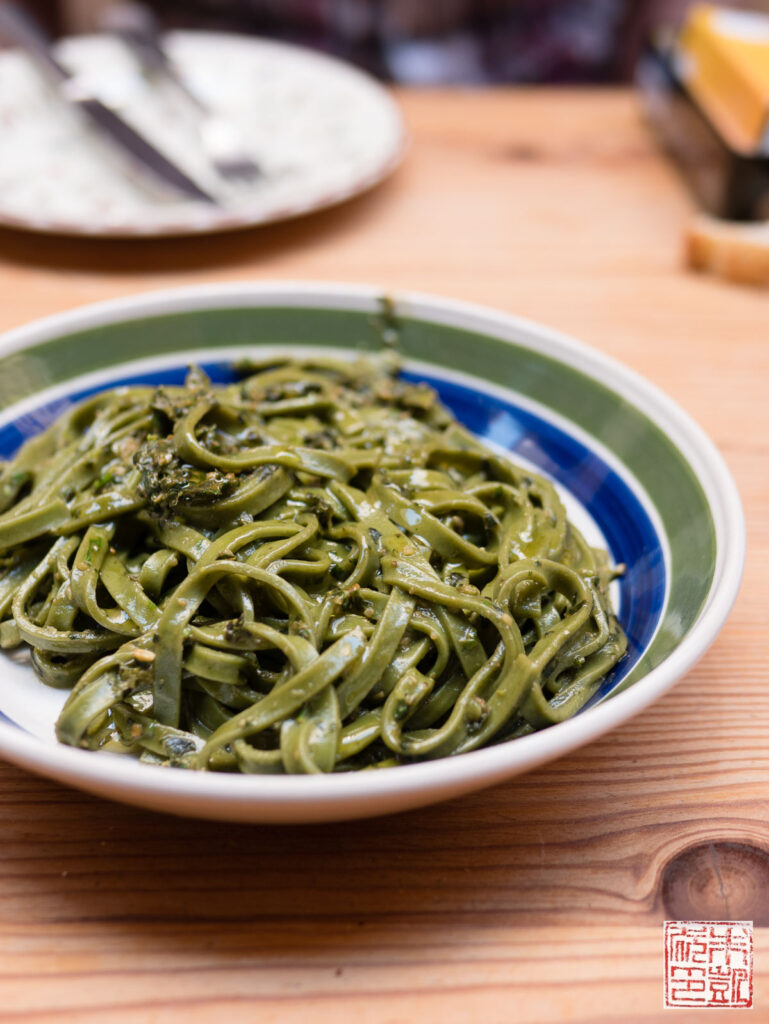 Tagliatelle with pesto. The color of the noodles is so vibrant. Nadim drizzle a different olive oil over every dish as it's brought to the table, explaining how each one complements this specific dish.
Pasta bolognese, topped with olive oil. It's amazing how much it enhances the dish.
Ravioli Niçoise with tomato sauce. We loved the entire meal and especially the warm welcome from the restaurant. Reservations are highly recommended as the place is quite small.
After lunch we stopped at the famous Fenocchio's, which has been at Place Rosetti since 1966. They serve over 90 flavors, including very unique ones like cactus, poppy, tomato, and beer. It's almost always crowded but the scoopers work quickly. My daughter and I shared a trio of strawberry, watermelon, and mango, perfect for this warm summer day in Nice.
Alas going back to Nice and Old Town only makes me want to return again. Hopefully sooner than before. I'll have photos from Provence soon, and here's a preview of what recipe I'll be posting along with it.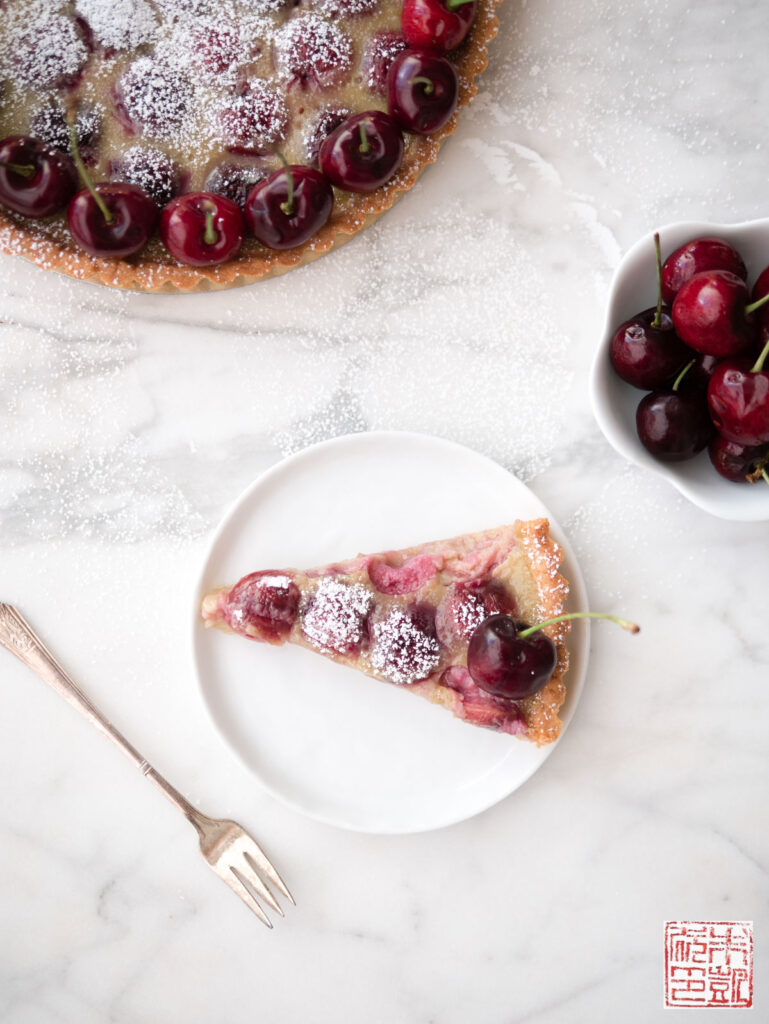 Guide to Nice
Promenade du Paillon (don't miss this gorgeous park right at the entrance to Old Town)
Le Comptoir du Mathilde (chocolates and other delicacies)
7 rue du Collet Vieux Nice
Nice, France
Chez Thérésa (best socca in town)
28 rue Droite
Nice, France
Marché aux Fleurs (open air market selling flowers, produce, antiques, arts and crafts)
Cours Saleya
Nice, France
Oliviera (French olive oils and amazing cuisine)
8 bis rue du Collet
Nice, France
Fenocchio (over 94 flavors of ice cream)
2 place Rossetti
Nice, France