It's hard to believe the Ghirardelli Chocolate Festival is in its 22th year! This yearly event turns the famous Ghirardelli Square into a celebration of all things chocolatey. Besides their famous chocolate squares and their ice cream sundaes, the Ghirardelli Chocolate company also hosts chef demonstrations, an ice cream eating contest, and a VIP lounge with sips from local breweries and wineries.  I usually enjoy making new chocolate discoveries at this festival, and as a bonus all proceeds go to Project Open Hand, a charity that helps bring meals to seniors in need. If you're in town during the festival, it's definitely worth a stop by for some sweet samples and a chance to enjoy some gorgeous views from the upper terraces of Ghirardelli Square. Following are some of my favorites from this year's Ghirardelli Chocolate Festival; the shot above is of Pepito Paletas' chocolate popsicles.
Wooden Table Baking Co, which specializes in Argentinian sweets, had an impressive lineup of alfajores, from classic to snickerdoodle.
The Bay Area continues to be an artisan chocolate mecca. I discovered Rainy Day Chocolate from Windsor, and loved their 69%.
Such a lovely surprise to see Lonohana Estate Chocolate, started by my former boss Seneca, who started his own cacao planatation on Oahu, Hawaii, and now makes chocolates from his cacao. The ultimate in bean to bar.
Playing on my love of all things crispy: Brownie Brittle, which is exactly as it sounds and as addictive as you think.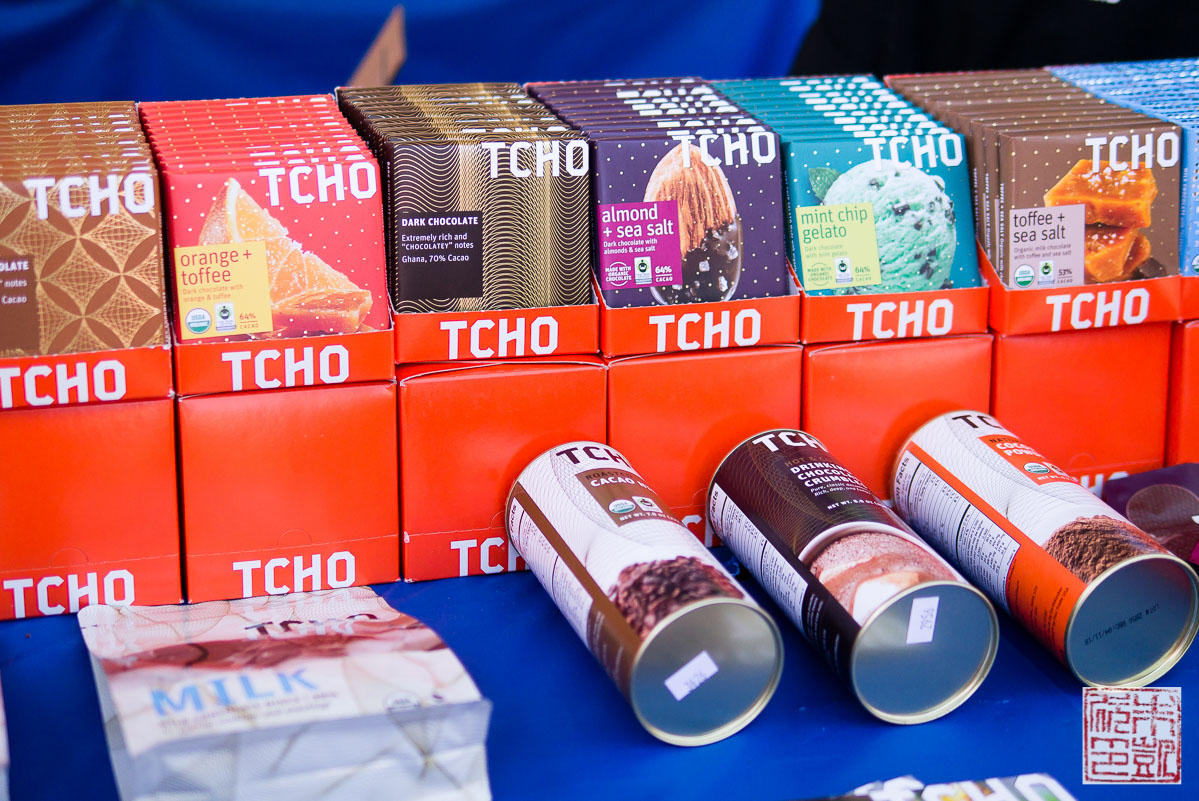 Another of my local chocolate faves: TCHO consistently pushes the boundaries with their impeccably executed flavor combinations. My current loves are their Triple Berry and the Hazelnut Chunk.
Alter Eco Chocolate also never fails me; their bars are reliably smooth and luscious on the palate, whichever flavor I choose. Their Dark Salt & Malt and Dark Salted Brown Butter have just the right mix of sweet and salty.
I always love the end of summer in San Francisco; it's when some of the best festivals happen in the city. Combined with the continued unusually-warm weather, going to the Ghirardelli Chocolate Festival almost felt like a day at the boardwalk, with happy tourists and locals alike splashing in the bay waters right off Ghirardelli Square. Thanks for a perfect day in the city, Ghirardelli!