Taste tests are one of my favorite things to do: the scientist in me loves comparing and contrasting, quantifying the differences between similar items, finding my personal choice that I like best. Choctal Ice Cream thus appealed to me instantly. All of their ice creams are made with single origin varieties of vanilla beans or cacao beans from around the world. It's an automatic invitation to try all their vanilla ice creams or chocolate ice creams and experience, say, how a Madagascar vanilla differs from Tahitian vanilla.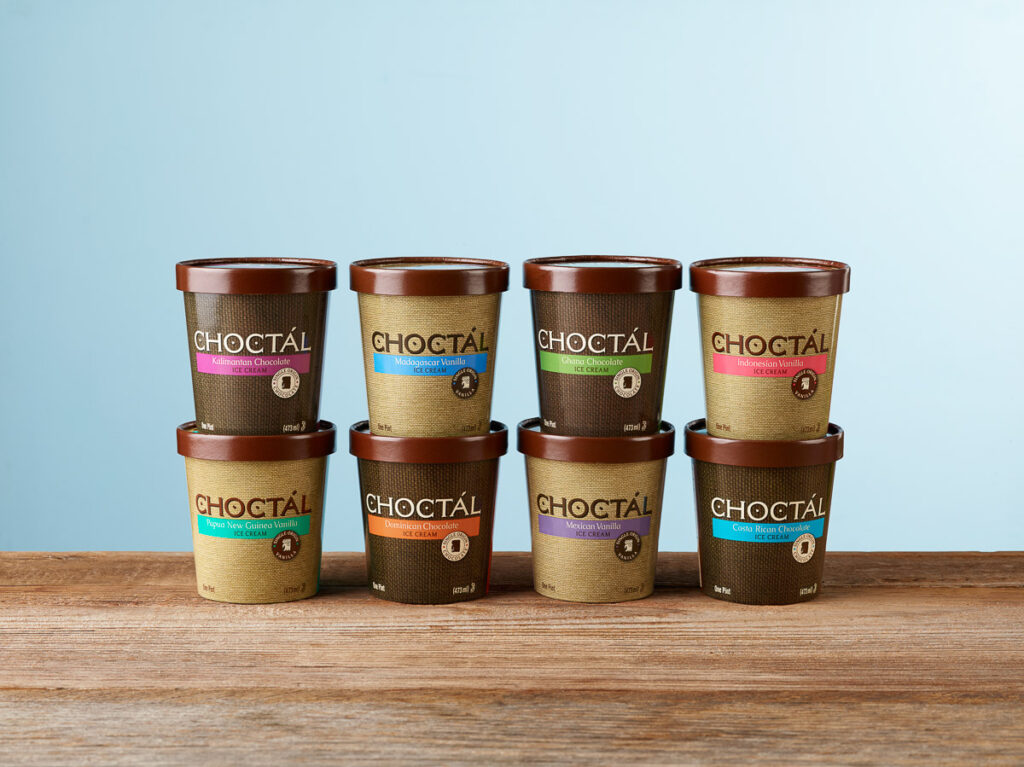 Choctal recently invited me to make my dream come true – I was sent their Choctal World Tour, which contains all eight of their flavors, to try at home. I immediately invited some of family over and we had a very fun and revealing ice cream tasting. Following are my impressions, and my favorites from my Choctal ice cream review.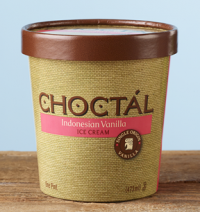 Indonesian Vanilla
The tropical nation of Indonesia, an archipelago of more than 18,000 islands, lies between the Pacific and Indian Oceans in Southeast Asia. This unique geography, known for its incredible flowers, also creates rare woody and floral vanilla beans.
This ice cream is a wonderful, pure vanilla, with a hint of almond. Overall it's a very clean, polished flavor that makes me think of sunlight pouring in through windows. A modern, refined vanilla.
Papua New Guinea Vanilla
Originally grown in only French Polynesia, these exotic Tahitian vanilla beans spread throughout the Pacific Basin and are now cultivated in the lowlands of Papua New Guinea. 
This is a great contrast to the Indonesian vanilla – I tasted cherry notes, and the finish is longer and creamier. Tahitian vanilla beans are characterized as having cherry or licorice notes, and this ice cream highlights them perfectly.
Madagascar Vanilla
In the Indian Ocean, off the eastern coast of Africa, lies the island of Madagascar, one of the finest sources of vanilla in the world. 
This was the creamiest of the four vanilla ice creams and my personal favorite. Rich, lush, and buttery, with a classic sweet vanilla flavor from the old fashioned ice cream parlor of your dreams.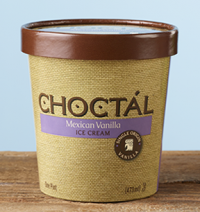 Mexican Vanilla:
Villages around Papantla, "the city that perfumed the world," and the Mexican gulf coast city of Vera Cruz have been producing singularly flavorful vanilla for over a thousand years. 
This is the only vanilla ice cream to have added spice. A dash of cinnamon gives it complexity, and makes an already fragrant ice cream smell even more delicious. I really liked this one as well; it reminded me of churros and horchata.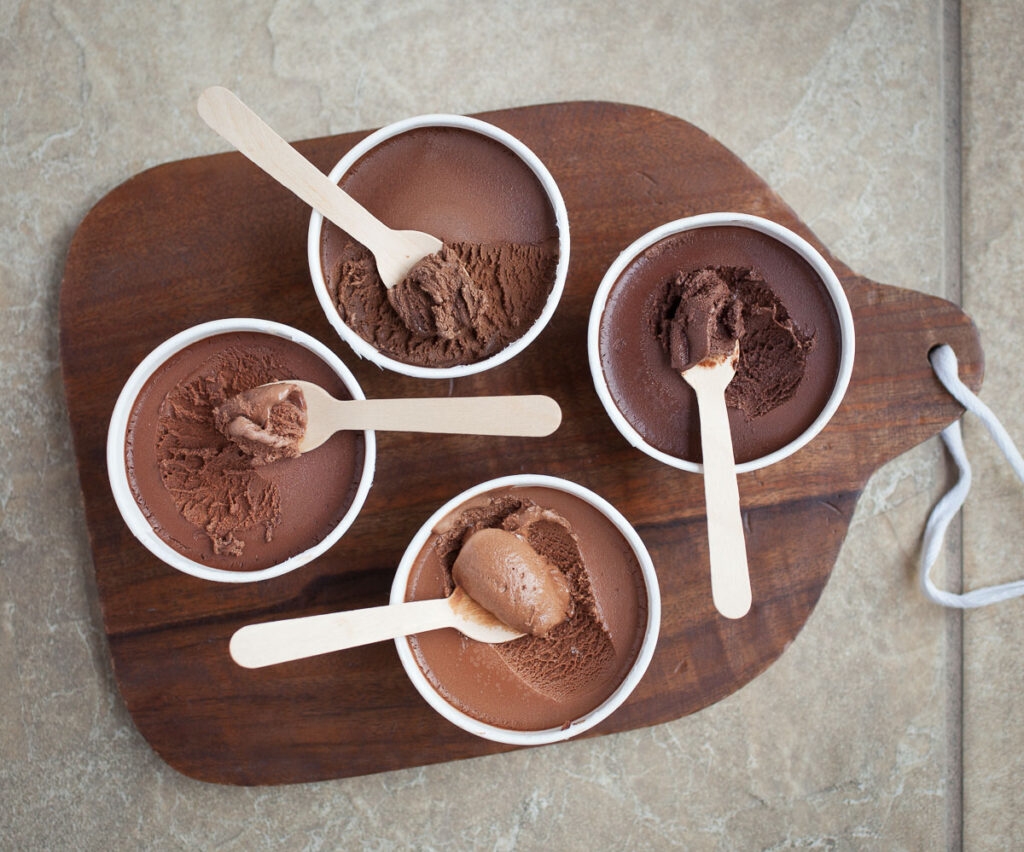 Ghana Chocolate
The coastal West African country of Ghana has a global reputation for the premium cacao it produces on small, family-owned farms. 
This was the most straightforward and purely chocolate of the four chocolate ice creams: it made me think of a fudgesicle. Sharp, clean and refreshing.
Kalimantan Chocolate
Kalimantan, on the exotic and mysterious island of Borneo, produces cacao beans from which come a cocoa that creates a dark, intense, pure chocolate ice cream. 
I've never had chocolate made from Kalimantan cacao beans before. This was my favorite chocolate ice cream; it's sweeter, with a rounder finish than the Ghana, and there are hints of caramel and smoke in the finish.
Costa Rican Chocolate
Beneath the soaring canopy of Costa Rica's lush rainforest grow some of the finest cacao beans in the world. The exceptional cocoa that results provides the essence of this rich, enticing ice cream. 
If you like mochas you'll like the Costa Rican chocolate ice cream – I tasted coffee notes. This is also one of the more intensely chocolatey options, along with the Ghana.
Dominican Chocolate
Organic-certified cocoa from the Caribbean island of Hispaniola creates this ice cream with an aromatic, dark chocolate flavor profile. 
This is the most unique of the four chocolate ice creams. It's smooth and creamy, with hints of clove and nutmeg. Along with the Kalimantan, I think I prefer the more complex chocolate flavors as opposed to the straight-ahead, more purely "cacao" chocolate flavors.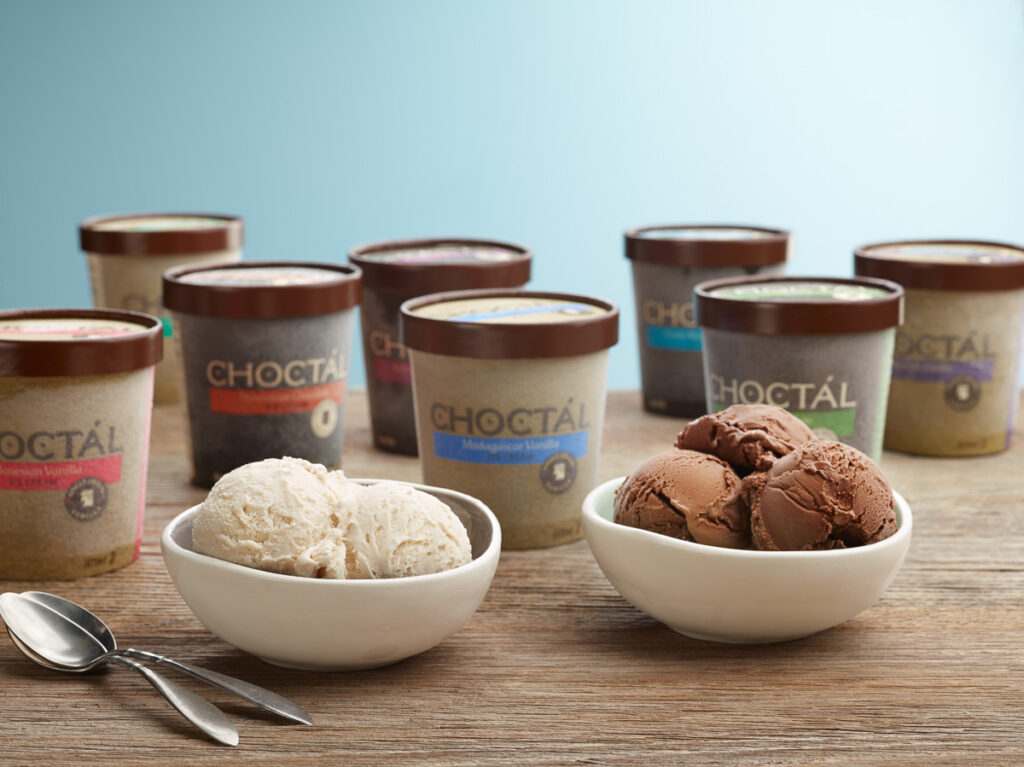 Thanks to Choctal for sending me their World Tour to sample! Overall, the Choctal ice creams are high quality, with dense texture and smooth, elegant mouthfeel. Their choices of vanilla and cacao really highlight the amazing variation in flavor you can find around the world – when you taste two, three, or four of them, it's a really enjoyable exercise in comparison. Check out the various options on their shop page: not only can you try out all four vanilla ice creams or chocolate ice creams, Choctal also groups together ice creams made with vanilla or cacao from Latin America, or Africa, or from Pacific Islands – really fascinating and fun.
If you name vanilla or chocolate as your favorite ice cream flavor, try out Choctal and you might find yourself getting a little more specific about what your favorite really is.
All photos without the Dessert First watermark are courtesy of Choctal.