San Francisco is full of unexpected and pleasurable pastry discoveries lately. I made a recent visit to the Castro and discovered a new place that will likely become a regular stop when I'm in the area. Hearth Coffee is a roastery, cafe, and even restaurant, that serves up a warm, modern ambience, stellar coffee, and some very delicious pastries.
Hearth started out as a coffee roastery; you can see the roaster nestled away in the back of the cafe when you walk in. Ariana, the co-owner of Hearth, grew up in the Castro and has a deep love for her hometown and for coffee. She started her first cafe, Brown Owl Coffee, in Parkside, and is happy to be back in her neighborhood with a sleek, shiny new shop that smells of roasting beans and baking bread.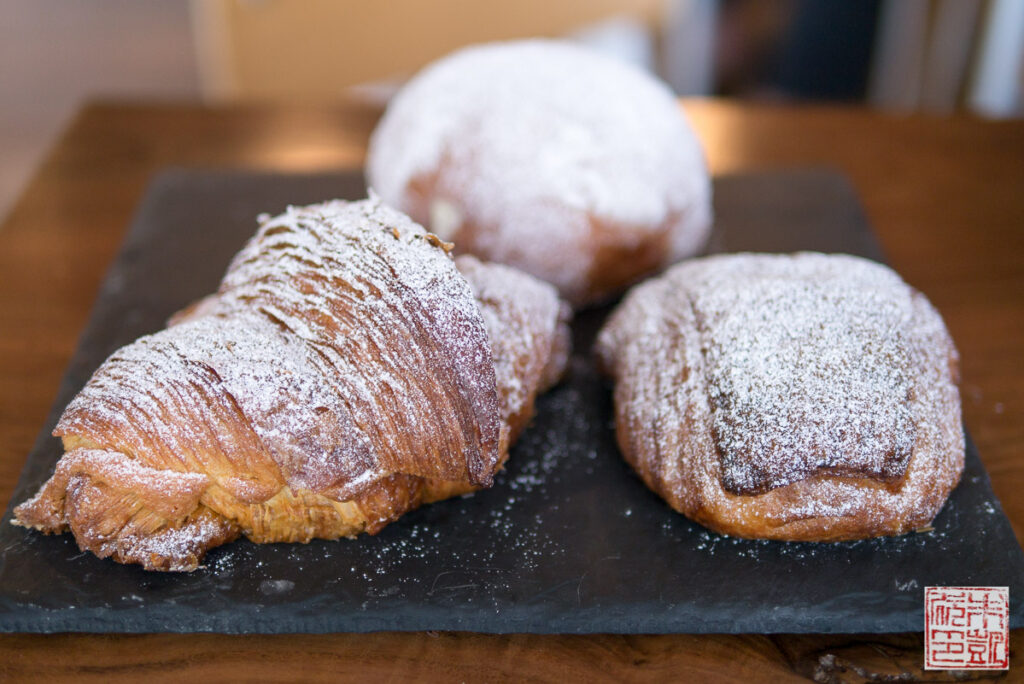 Ariana has created a terrific food program to go with her coffee at Hearth. Hearth's pastry chef, Megan Bovis, has worked for Neighbor Bakehouse and Craftsman and Wolves, two other well-known San Francisco bakeries. Now she creates a dazzling array of organic pastries out of Hearth's kitchen, which is open for customers to watch. From left to right above, some of the pastries I tried: the almond orange blossom croissant, one of my favorites; the custard filled brioche bun; and the pain au mocha, another standout. The pastries are robustly flavorful yet delicately flaky, the perfect combination to keep you eating past the point of sensible moderation. It's worth it: even in a city full of great pastry I couldn't get enough of the almond orange blossom croissant.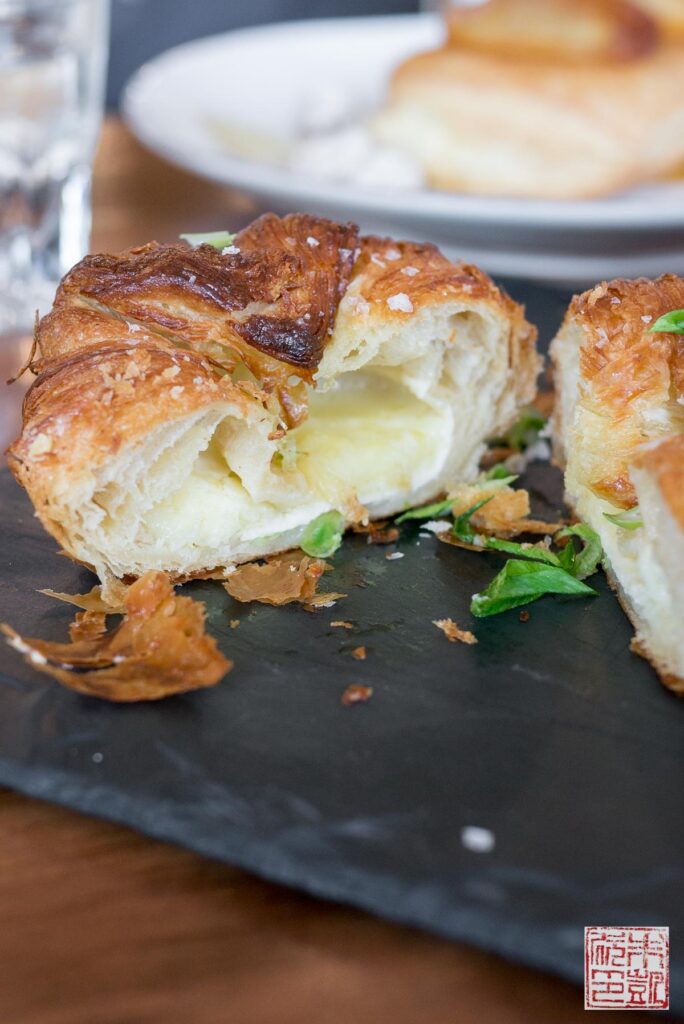 I haven't gotten to my other favorite from Hearth. I love my sweets, but a good savory pastry can win me over like none other. Hearth's brie en croute is a wonder, flaky pastry enveloping a soft center of Cowgirl Creamery Mt. Tam brie. A sprinkling of chives and sea salt is the crowning touch.
Hearth also offers prix fixe dinners three nights a week, with two courses and dessert. I wasn't there at dinnertime, but Megan was generous enough to plate up the dessert for me: apple crisp with the flakiest puff pastry and creme anglaise. This was Isabelle's favorite; she almost ate the whole thing!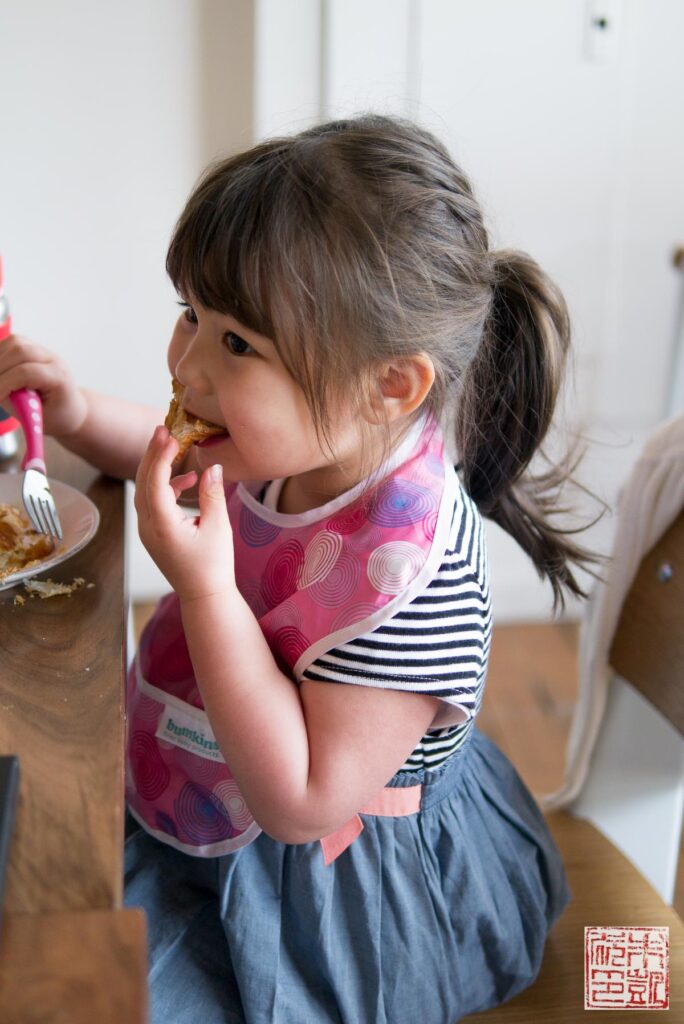 Hearth's warm wood interior is a fine place to spend a cozy weekend morning and watch the bustle of the Castro outside and the baristas working behind the counter. Hearth also offers brunch options on the weekend, including this potato hash topped with pancetta bacon and a poached egg. Paired with a croissant and their house espresso, and you have an ideal San Francisco Sunday.
Megan also turn outs some gorgeous levin. It's perfect for sandwiches or just nibbling at home. I'm really impressed with the range of pastry that comes out of her little corner of the kitchen.
Thanks to Hearth for hosting me! Ariana's created a lovely addition to the sweet tapestry of cafes and bakeries stretching over the city, and I look forward to visiting them again and seeing what other delights come out of their kitchen.
Hearth
3985 17th St, San Francisco, CA 94114