Last week I got a invitation from Olives from Spain to join the Spain's Great Match event in San Francisco. This evening of food and wine promised to celebrate the best of Spain's renowned cuisine – how could I say no?
When you think of Spanish cuisine, olives are most likely to come to mind. Spain is the largest producer and exporter of olives in the world, with the United States as the main destination of these olives. How to tell Spanish olives from olives produced elsewhere? The most well known Spanish olive variety in the US is Manzanilla, a traditional part of many an hors d'oeuvres tray. In contrast with California olives, which are made without fermentation, olives from Spain are almost always made by fermentation in brine, which gives them their distinct flavor. You could say that olives are the original pickle!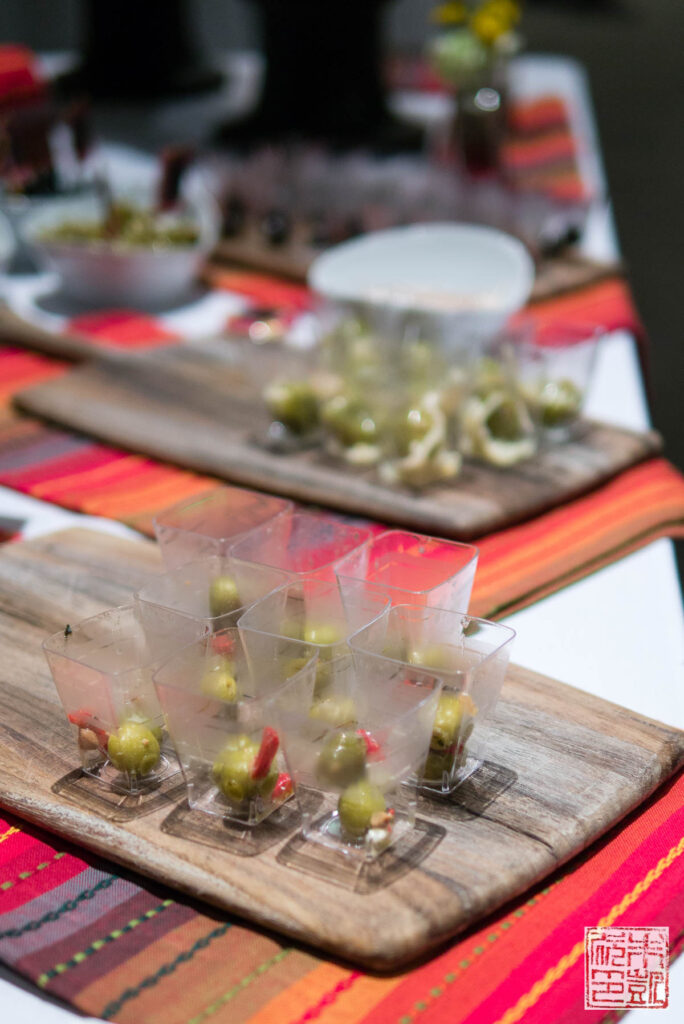 Different preparations of olives set out for sampling at the event. Pimentos are the most common filling for olives, but a variety of cheese, nuts, and even meats also work well. Visit the Olives from Spain site for more pairing ideas.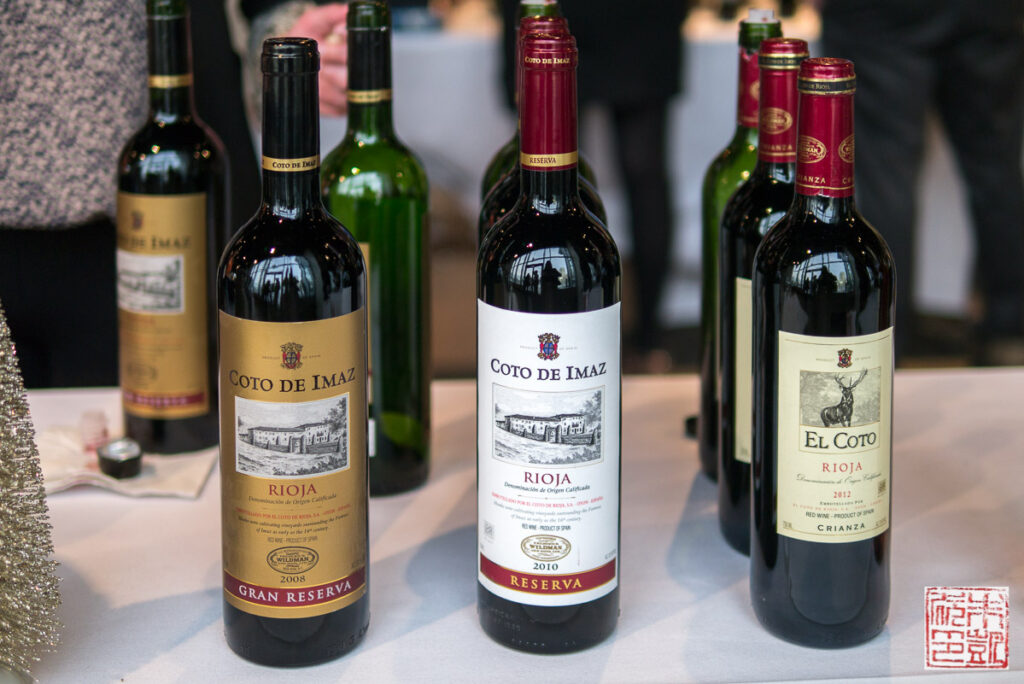 Besides olives, Spain's Great Match event celebrated all aspects of Spanish food, including wine. I got to sample some wonderful varieties, like these wines from the Rioja region of Spain. Rioja wines are most similar in style to Cabernet Sauvignons. The Gran Reserva class is only made in years where the grape harvest quality has been deemed exceptional  – definitely a sip to savor. Rioja wines are also classically paired with some jamon (ham), hard sheep's milk cheese like Manchego, and green olives.
As a primarily white wine drinker, I was enamored of the Albariños, a dry, crisp style very similar to Pinot Grigio. They are produced in the Rias Baixas region of Spain, which is near the Atlantic coast, which makes seafood (especially octopus) a natural pairing for this summery, light wine.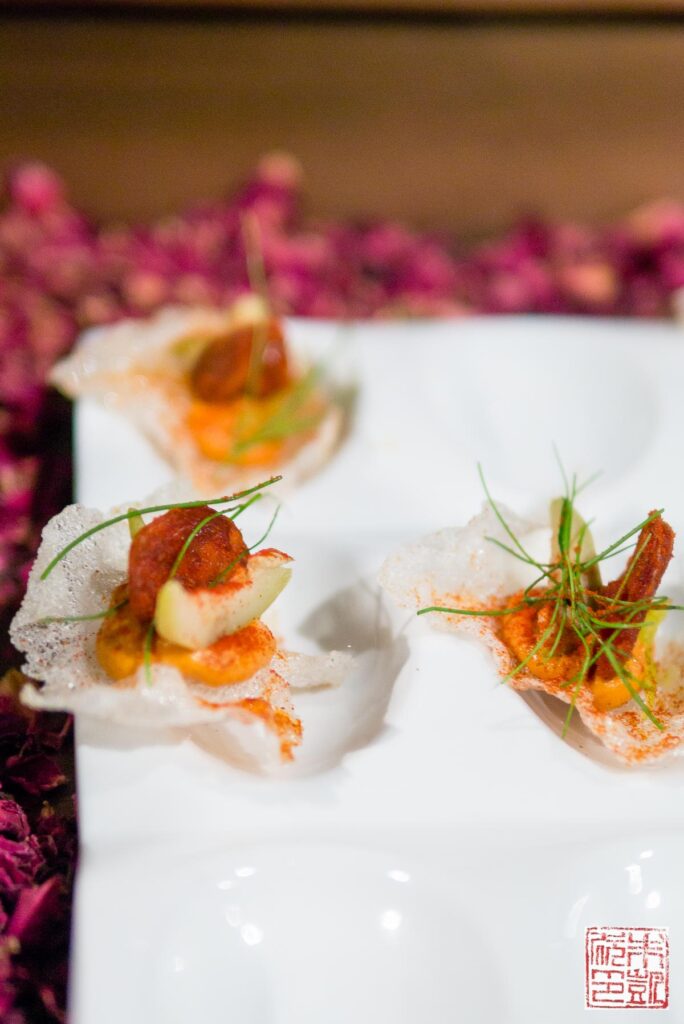 In the latter part of the event, some of San Francisco's best Spanish and Spanish-influenced restaurants served up some delectable dishes to go with the wines. Definitely felt like a mini vacation to Spain. The above dish from Canela is a lovely usage of olives in a dish: a Toasted Rice Crisp with Chorizo Cream, Olive, Piparra Pepper, Micro Radish and Paprika.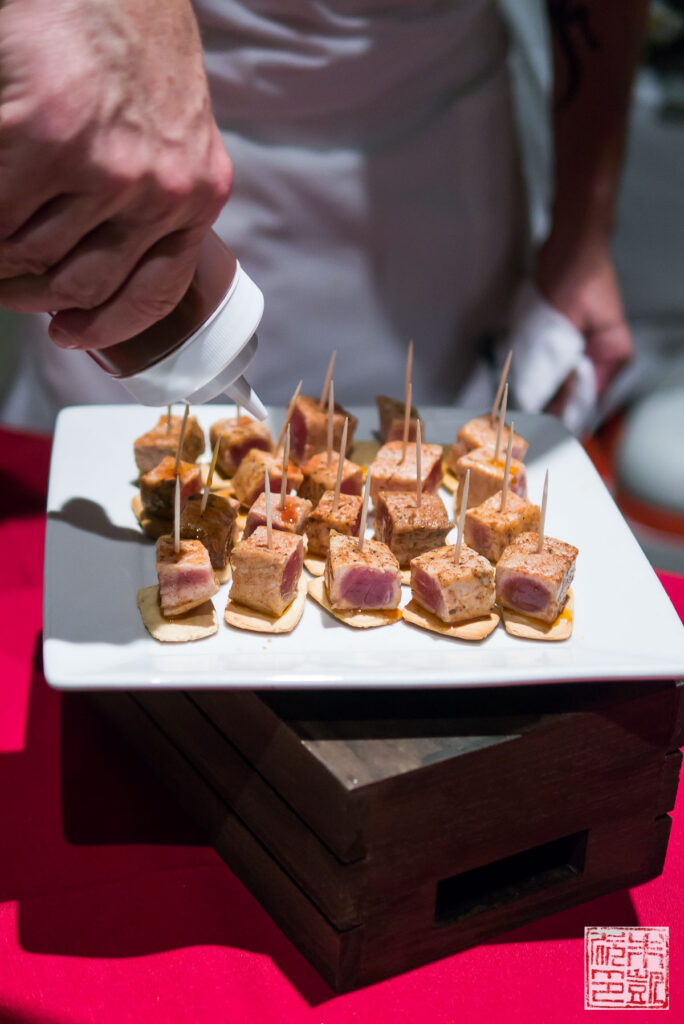 A pincho or pintxo (the Basque spelling) is similar to tapas, but the food is served on toothpicks (pincho means "spike" in Spanish). Catalan bistro B44 offered up a mouthwatering pintxo of Ahi Tuna en Escabeche.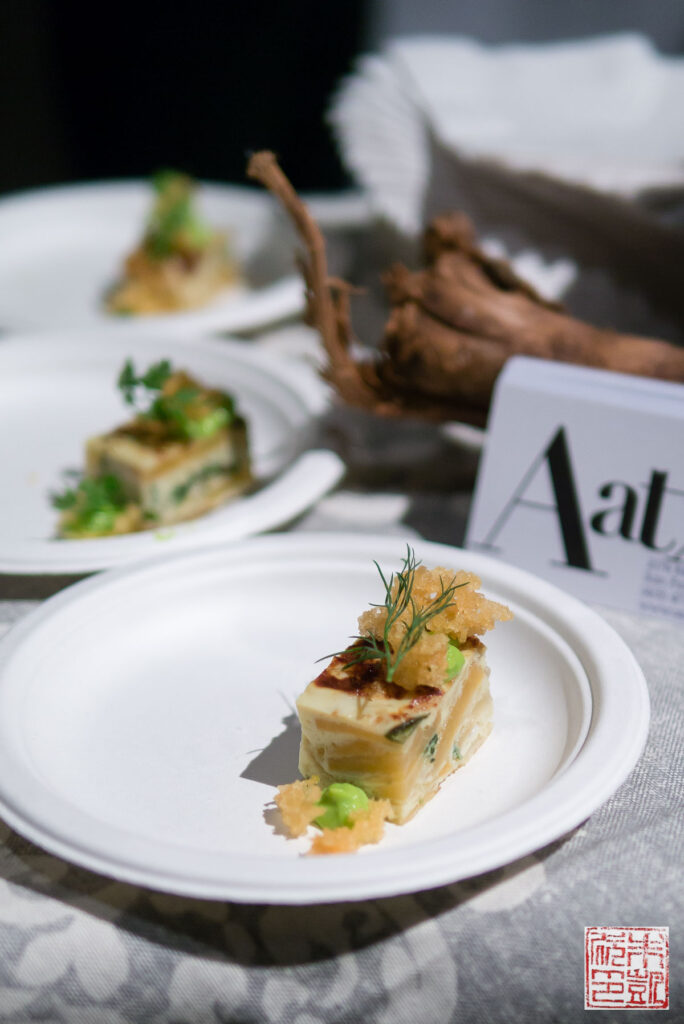 Aatxe served up a modern take on the classic tortilla española, layered with rutabaga and kale. They also had a really intriguing version of ajo blanco (cold soup), made with sun chokes, rabbit, persimmons, and olive oil.
Besides olives, you can't mention Spain's most famous foodstuffs without listing jamón ibérico. Look at that gorgeous specimen.
Some of that ham got put to good use in this showstopping dish from Coqueta: Squid Ink Pillows with Cremoso de Jamon Iberico topped with Octopus. The display was cleverly designed with dry ice circulating under the food to keep it refreshingly chilled.
Lamb Albóndigas en Salsa con Quicos from the Commissary – these spicy meatballs are a staple from their menu that explores the Spanish influence on Northern Californian cuisine.
Sangria Ice Pops from Coqueta – can't imagine a more refreshing finish to the evening.
A parting shot of all the different varieties of Spanish olives and the different ways to serve them. Thanks to Olives from Spain for the invitation to attend! Now I have some serious wanderlust and Spain has jumped to the top of my list. First a visit or two to some of these local restaurants, and then maybe a flight across the ocean to the land of sunshine, olives, and tapas.
Restaurants featured at Spain's Great Match: