Hello dear readers! Apologies for the long absence – and thank you for all of your kind notes! My trip to Hong Kong was very cold – record cold temperatures, I believe, and filled with family and lots of food. Hot food, preferably, to keep warm. It was difficult not to make this a 100 photo-long post, but I hope the following ones give you a taste of my visit overseas.
One of my guilty pleasures whenever I visit Hong Kong: Calbee chips! Calbee is my favorite chip brand – how can you say no to unagi and yakitori flavors?
The heavily fragrant smoke is a dead giveaway a roast chestnut vendor is nearby. If you see the coats on all the passerby in the background, you can imagine how cold it really was!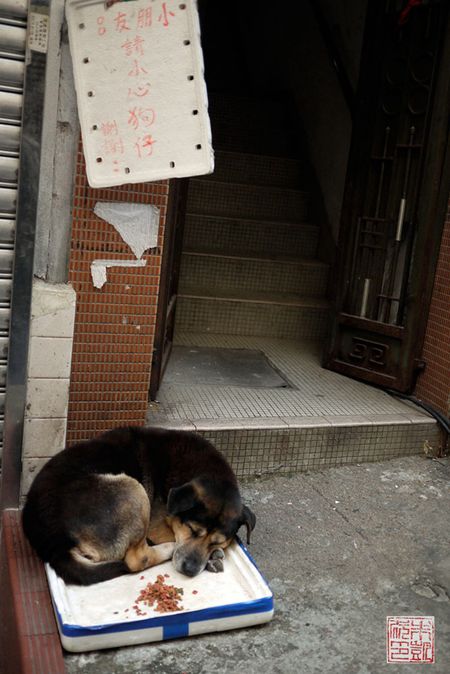 Yes, the sign says to beware of the doggie! He seemed to be enjoying his afternoon nap when we strolled by.
A home soy milk machine – automating the making of fresh soy milk in your own kitchen!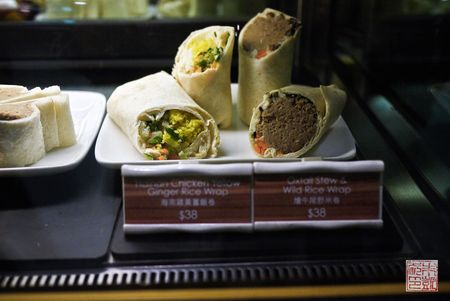 In a Starbucks display case – you don't find these in the Starbucks over here!
An "xpress" teppanyaki joint catering to the lunchtime office worker crowd – why isn't there something like this back where I work in SF?
Ok, this is probably the cutest iteration of Hello Kitty I've seen in a while – bouquet form!
We took the ferry over to Macau for a couple days. Here's a streetside vendor of eggettes, the Cantonese version of waffles. Although they come in a huge range of flavors now, I still prefer the original eggy flavor.

Macau's version of the egg custard tart, here with the addition of osmanthus flowers.
At the A-Ma Temple, I thought these spent firecrackers looked a little like fall leaves.
Ok, on to what I know you're really waiting for – the sweet stuff.

Lots of bunny-themed merchandise on sale for the upcoming Year of the Rabbit, including these black tea and ginger mousse chocolates from Godiva.

What is more Asian than drinks with happy cartoon faces on them?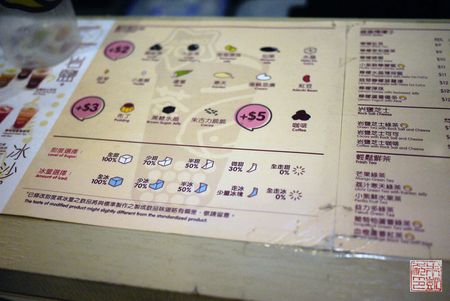 If you look carefully at this drink menu, you'll notice that along with a bunch of possible add-ins, you can also choose the level of sugar and the amount of ice in your drinks (0-100%)! The future of drink customization?
Apparently some of the fruit drinks in Hong Kong will make you lucky (see the fine print).
There are happy faces on the fruits and vegetables as well.
Yogurt is also a flourishing trend over there. I especially like the gourmet, upscale presentations. Not quite what "honey stars" are, sorry – should have checked before I left the shop.
Welcome treats from the Island Shangri-La: phoenix puffs and red bean mousse cakes.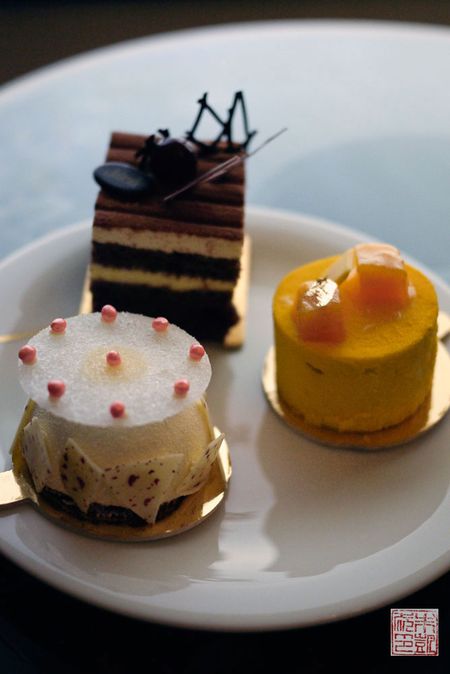 More desserts from the Shangri-la bakery.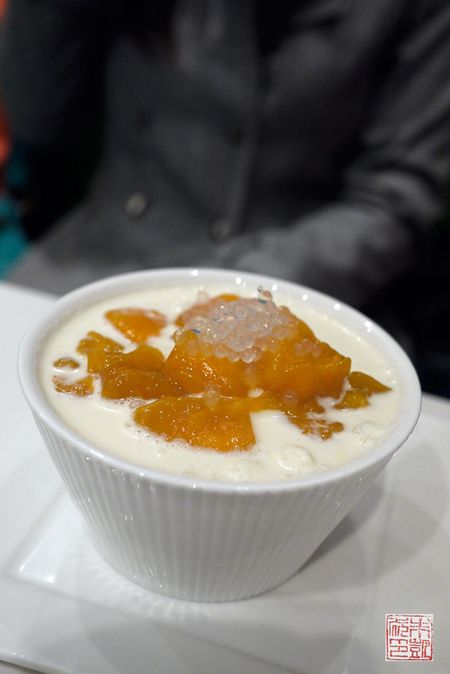 Almond tofu with mango – one of the many classic Chinese dessert soups.

This is another of my favorites: black sesame and almond soups, swirled together.
A chocolate and raspberry torte from the Hong Kong outpost of Maison du Chocolat.

Opera cakes popping up in even the small corner bakeries. I meant to try this one but didn't have time!
From Sift, a new patisserie near my parents' place: a maple and walnut cheesecake.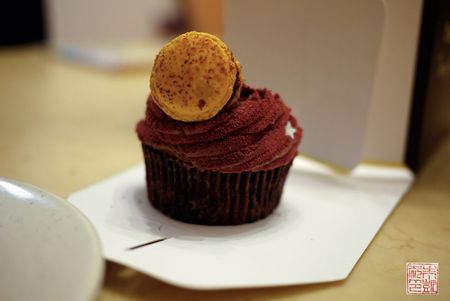 Chocolate and yuzu cupcake from Patisserie Tony Wong, one of the posher bakeries I visited while I was there.
I had a great time but it's even better to be back home! Recipe in the next post, I promise – hopefully in time for the upcoming Chinese New Year!