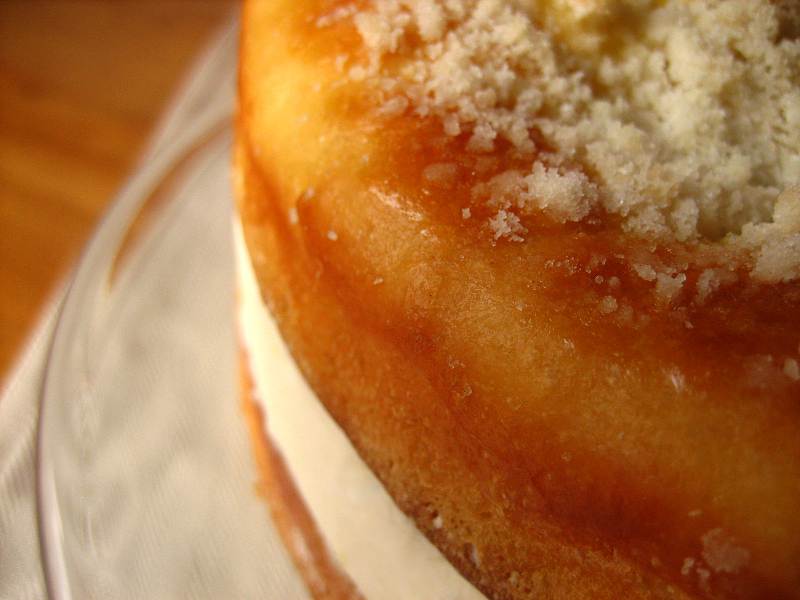 Kochtopf kindly brought it to our attention that today is World Bread Day – surely no baker could let this day go by without a tribute to the staff of life?
While I have a deep reverence for the magic that can be spun out of just flour, yeast, water, and salt, I admit I fall more into the pâtissier than the boulanger side of baking. There used to be quite a strict distinction, even rivalry, between these two disciplines in France, with the pâtissiers disdaining the physical drudgery of kneading and baking bread doughs, the boulangers scorning the frou-frou excesses of butter, sugar, and other frippery in the pâtissiers' creations. Happily a truce was reached between the two factions over the years, to the benefit of all the French, and today almost all bakeries you find in Paris are pâtisseries-boulangeries. Even in Pierre Hermé's chic shop you will find, behind the macarons and the eclairs and cakes, baskets of croissants and pain au chocolat. Similarly, though you may be drawn to Poilâne for their baguettes, their bâtards, their pain au levain, there will be some charming apple tarts and chocolate bouchons tempting you at the counter.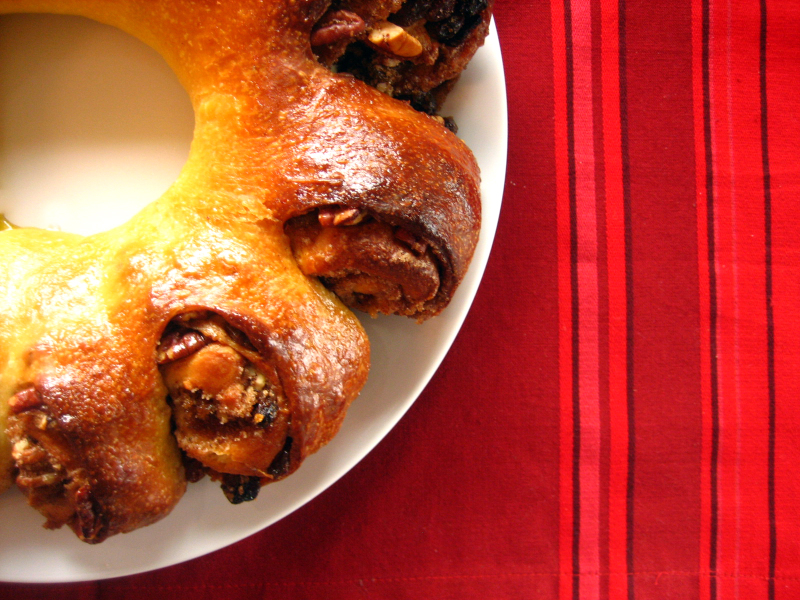 I can think of no better fusion of pastry and bread than that glorious creation known as brioche, that fluffy, sweet, golden breakfast delight. Some of my favorite bloggers have already written about the glories of this bread; I can only add that it's worth every minute you have to wait while it is mixing in the bowl, proofing in the refrigerator, and baking up into a buttery-fragrant, burn-your-fingers-while-pulling-it-apart pocket of heaven.
The traditional forms of brioche are either a loaf or the charming brioche à tête, which always looks like a child's weeble-wobble toy to me, with its jaunty topknot perched atop a fluted base. If, however, even all the eggs and butter stuffed into a typical brioche recipe are not enough for you (and this is no diet food, believe me), there are numerous more ways to ratchet up the decadence factor.
Tarte Tropziénne
One of my very favorite applications of brioche is the Tarte Tropézienne, a dessert from Saint-Tropez in the South of France. A circular loaf of brioche is sliced in half and filled with a mixture of whipped cream, pastry cream, and a touch of honey. The tart is intimidatingly tall but the components so feathery light you can consume an entire slice and be eyeing another. This version, taken from Desserts by Pierre Herme
, substitutes a streusel-like crumb topping instead of the classic sugar crystals, which makes it even outrageously richer.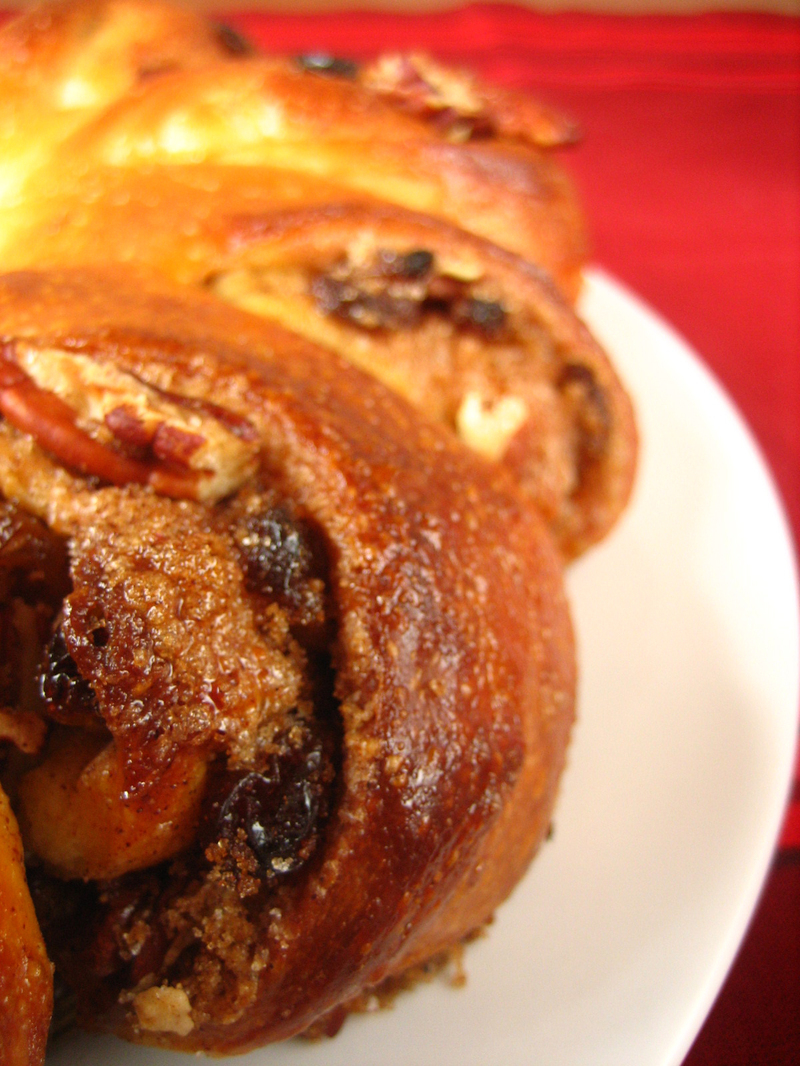 Coffeecake
This coffeecake from Sherry Yard's Secrets of Baking
is another crazy-delicious use of brioche (Yard's entire chapter on brioche is a fun little treatise on this bread and filled with enough recipes and variations to wear out your KitchenAid): Brioche filled with pecans, raisins, cinnamon and nutmeg, shaped and baked into a blossom of a ring. In the oven, the sugar and spices carmelize around the nuts and raisins to make a sweet, crunchy filling, all wrapped up in a warm yeasty brioche – the perfect accompaniment to a lazy Sunday morning.
Tagged with: brioche + Tarte Tropezienne + coffeecake + world bread day '06