Talk pastry and you must mention Pierre Hermé. The Ispahan is one of his signature creations, a startling combination of rose, raspberries and lychees that blend into a sum that is most certainly greater than its parts. It is also one of the most beautiful desserts I've seen as well, all shades of pink and red, from the lush raspberries to the velvety rose petal on top with the glistening dewdrop.
Ispahan is the name for a type of rose, although it doesn't look the traditional red ones whose petals grace the dessert. Pierre Hermé actually came up with the flavor combination when he was quite young – he produced an early version of the Ispahan for Ladurée (they still sell them in their boutiques) – and it appears to be one of his favorites; he continues to experiment with it in varying forms from his "Emotion" series (layers in a glass) to ice cream on a stick to a buche du Noel.
I finally managed to find a recipe (or some version – actually, the components are not too hard to figure out, it's of course Hermé's genius that makes the difference, as any pastry aficionado will tell you) in an issue of Art Culinaire. Some of the instructions don't quite add up, so I had to make a couple of adjustments, but this was the result: soft pink macarons sandwiching a layer of raspberries on rose buttercream, with a lychee in the center. The mixture of crisp macaron, smooth buttercream, tart raspberries and sweet lychee is transporting.
The recipe called for making the macarons with an Italian meringue instead of the traditional way where you simply combine TPT with whipped egg whites. A little more time consuming – I'm not sure if the result is any different for me. The reason they have little specks though, is that I used ground almond meal from the store-obviously the almonds still had their skins on when pulverized. Still, I'm fairly happy with results – it's such a lovely dessert to put together.
I still miss the real thing back in Paris though – I got this little memento from Pierre's boutique when I was there to remind me of the delicious memories…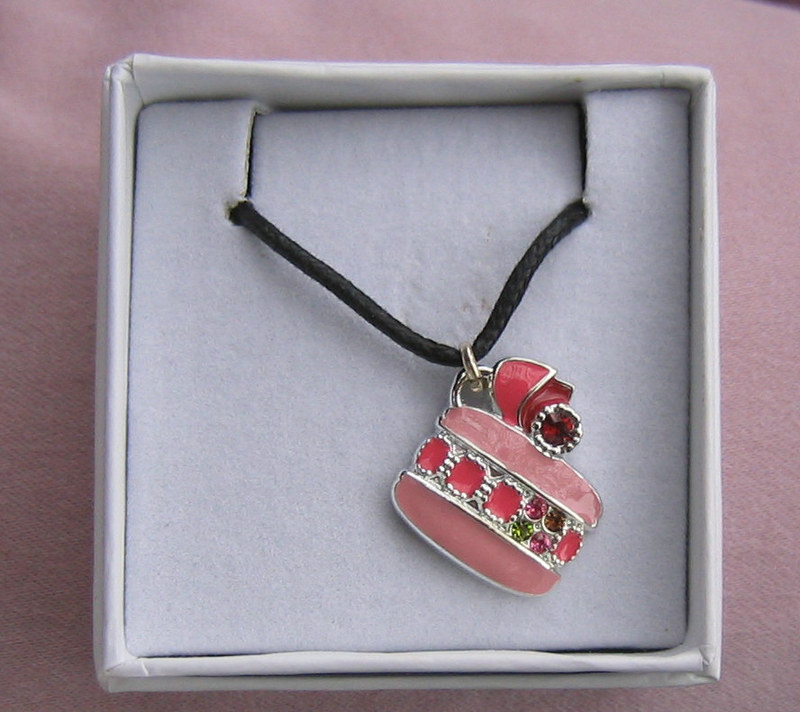 Tagged with: dessert + ispahan + Pierre Herme+ Paris