The giveaway is now closed. Thanks for visiting!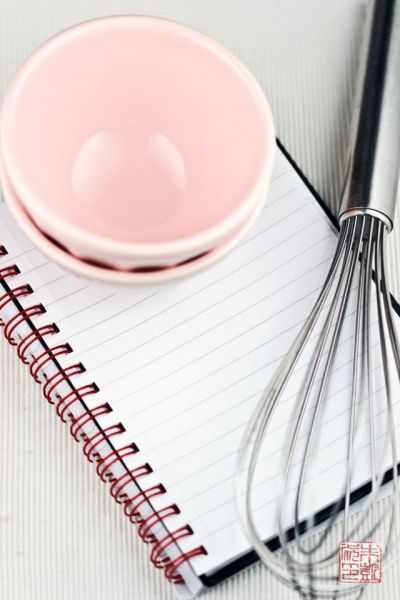 To all my dear readers,
I'm so very excited to unveil what I've been working on for the last couple of months – my revamped and redesigned home for Dessert First! This update has been a long time coming: I knew I'd outgrown my old setup a while back, but I didn't have the time, technical know-how, or temerity to make my dreams materialize. After much encouragement from friends and fellow food bloggers, though, I made it a New Year's resolution, and here we are!
Many of the changes are designed to better organize the content I've created in the last few years of blogging and make it easier for you to find your way around. I've finally gotten with the times and have a navigation bar at the top! The recipe index has been updated and my recipes properly categorized. I've also created separate sections for San Francisco Bay Area-related items (so those of you coming to SF can find recommendations for sweet spots) and for reviews of cookbooks and baking-related items. This is both a response to my obsessive desire to organize (I always thought I'd have made a great librarian) and reader requests.
There's still some work left to be done – the conversions page, another reader request, isn't finished yet. I'm also in the process of implementing a recipe print function so that you easily print any of my recipes. And there's still other things on my wish list. But since the site has basically gone live (and quite a few of you have made your way here already), I'd like to officially open my doors and welcome you in. Pardon any of the still-settling dust! A huge thank you to the talented folks at Foliovision for helping make this new site a reality. They've been fantastic in making the move from Typepad to WordPress a seamless one.
I'm really, really thrilled to have this new sandbox to play in and I hope you'll all continue to join me here as I bake and eat my way through everything sweet. I apologize that my posting has dropped off while I was making this transition – I know there's been a dearth of recipes. I started out this site as a way to document my experiments in the kitchen. Along the way, I stumbled into food as a career of sorts: I wrote two cookbooks, did freelance food photography and writing, went to professional food events, and met all manner of amazing and talented people in the food industry. My hope is that this new Dessert First will reflect this expanded universe that baking opened up for me.
That said, I'm always happy to hear from you about what you'd like to see. Please update your links to my site while you're at it, if you have the chance (although I'll leave my old site up and it will automatically redirect).
To celebrate the new Dessert First, I'd also like announce a giveaway for all of you: I have a $100 gift card to Williams-Sonoma lighting up my desk and I'd love to send it to one of you. This gift card was given to me courtesy of Williams-Sonoma, who is one of my site affiliates. I've always been a fan of Williams-Sonoma and I'm proud to have them on my site. I received a second gift card from them that I used to get a little something for myself; I'll reveal the purchase in a future post!

Meanwhile, for your chance to win a $100 gift card to Williams-Sonoma,
1. Follow my page on Facebook  (Click the cute little "f" icon in the sidebar to the right of this post, and click "Like" to follow my page).
2. Leave a comment on this post.
That's it! I'll let this contest run through next Wednesday, April 27 and announce the winner on April 28th. Thanks and good luck, and let me know what you think of the new site!
love,
Anita