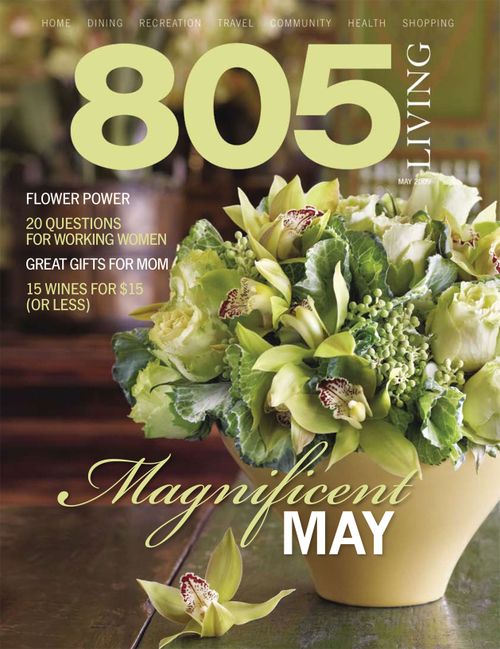 It's been a busy week for me, and unfortunately not in the kitchen. I don't have a new recipe to share this week (although the near-bushelful of cherries I got at the market today might provide a hint as to what's in store), but I'd like to share something else!
A couple months ago, I was contacted by 805 Living Magazine and asked if I'd like to share some tips on macaron-making. I love that the macaron craze continues unabated in the food blogging community, especially in the US (yes, Veron, I'm looking at you!!). It gives me hope that M. Hermé might finally get an outpost opened here someday! And, a chance to differentiate between macarons and macaroons – in print! I know there are ardent devotees of both kinds of these two cookies that have caused so much gastro-linguistic confusion, so I was glad to be able to discuss both!
I hope you enjoy these scans of the article from the May issue. Continue on with the macaron/macaroon merriment!!
Article posted with kind permission from 805 Living Magazine.