Swedish Visiting Cake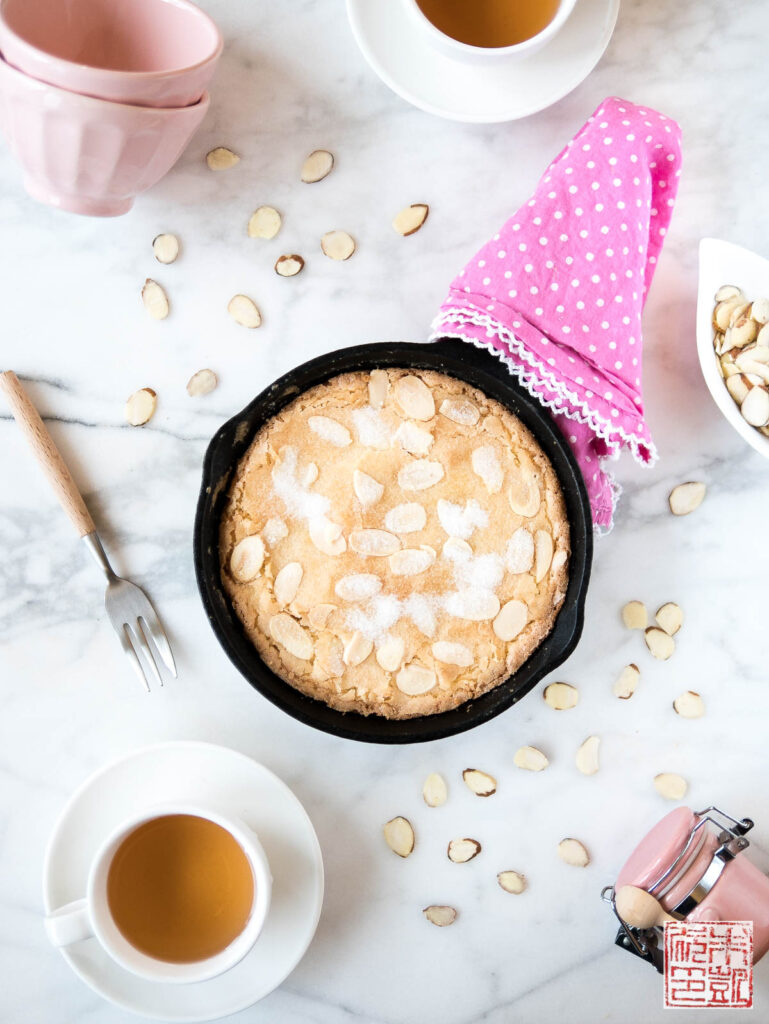 1 cup (200 g) sugar
Grated zest of 1 lemon
2 large eggs, room temperature
¼ teaspoon salt
1 teaspoon vanilla extract
½ teaspoon almond extract
1 cup (125 g) all-purpose flour
8 tablespoons (113 g) unsalted butter, melted and cooled
¼ cup sliced almonds
Preheat oven to 350 degrees F. Grease a 9-in ovenproof skillet or a 9-in cake pan.
Place sugar in a medium bowl. Add the lemon zest and blend into the sugar with your fingers until combined and aromatic.
Add the eggs and whisk together until combined.
Add the salt and two extracts and whisk until combined.
Add the flour and fold in with a rubber spatula until fully combined.
Add the butter and fold in with the spatula until the butter is fully incorporated.
Pour the batter into the prepared skillet. Sprinkle the sliced almonds and some extra sugar on top.
Bake for about 25-30 minutes until the top is golden and the top is dry to the touch.
Let cool on wire rack for about 5 minutes before running a knife around the edges to loosen it before serving.