Apple Marzipan Cake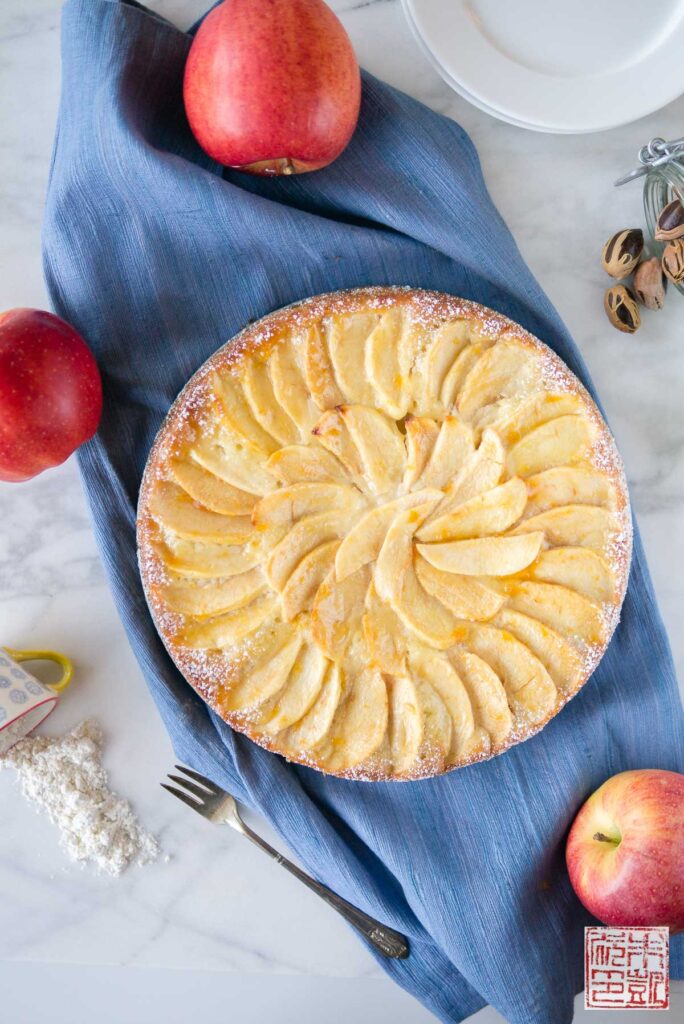 2 small apples (about 250 g)
4 oz (115 g) almond paste
¾ cup (150 g) sugar
8 tablespoons (113 g) unsalted butter, melted and cooled
1 teaspoon vanilla extract
3 large eggs, room temperature
1 cup (125 g) all-purpose flour
9½ tablespoons (85 g) cornstarch
1 teaspoon baking powder
¼ teaspoon salt
Wash, peel, and slice the apples into thin slices. Toss with a little lemon juice and set aside.
Preheat oven to 350 degrees F. Butter an 9 inch round springform pan (at least 2 inches high, I prefer 3 inches high).
Combine almond paste and sugar in a food processor and process until soft and well combined. Add butter and vanilla extract and process until fully combined.
Add eggs and process until combined.
Combine flour, cornstarch, baking powder, and salt together in a separate bowl. Add to the food processor and process until fully combined. The batter should be smooth and thick.
Pour batter into prepared pan. Arrange apple slices on top in concentric circles.
Bake for 50-60 minutes, until a toothpick inserted comes out clean.
Let cool on wire rack for about 5 minutes, then unmold and let finish cooling.