Rose Meringues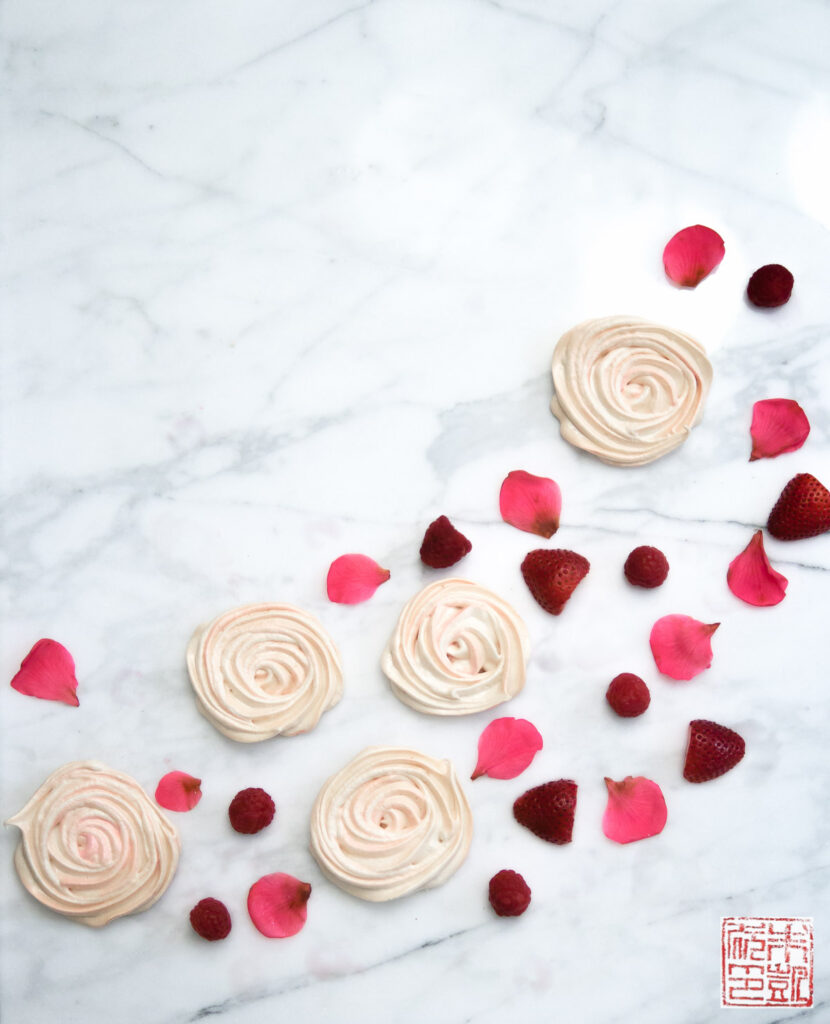 Serves:
about 18 meringues
2 large egg whites, room temperature
½ cup superfine sugar
½ teaspoon cornstarch
1 teaspoon rosewater
½ teaspoon vanilla extract
Preheat the oven to 250 degrees. Whip the egg whites in an electric mixer on medium-high speed until soft peaks form.
Add about half the sugar and continue whipping until the peaks become very stiff and shiny.
Add the rest of the sugar and the cornstarch and continue whipping to incorporate and tighten up the meringue. You want it to be fairly stiff so you can pipe it.
Add rosewater and vanilla extract and whip to combine. If you want to keep the meringues as white as possible you can omit the vanilla.
Place a 2D tip in a pastry bag and fill with the meringue. Pipe each meringue with a spiral motion, starting from the center.
Bake the meringues for about 1 hour or until they are dried out.
Turn off the oven and let meringues cool inside for a few more hours, preferably overnight.
Remove from the parchment paper. If you are not using them right away, store them in an airtight container at room temperature.