edited on 9/19/06: added the SHF links.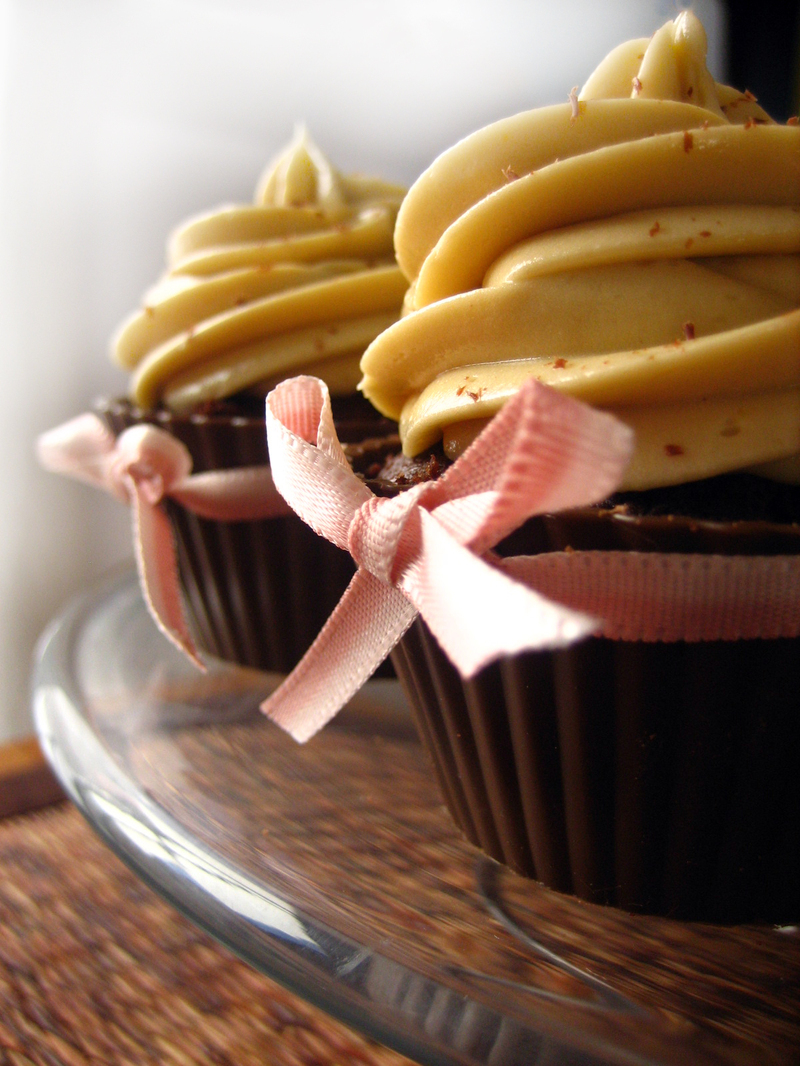 I've always been a bit of a dreamer. As a child, I was the one with her head buried in books, lost in faraway countries and fantastical adventures, or scribbling in her notebook, making up her own stories of imaginary places. It wasn't that I was unhappy with real life; it was that I always thought it would get more interesting over the horizon, in some hazily imagined future where I was grown up and smart and knew the answers and everything would be happily ever after.
As I grew older, I kept looking to that ever-elusive horizon, waiting for that future to arrive . When would my happily ever after get here? It certainly couldn't be now, when I was still so naive and confused and making mistakes. I couldn't be when I wasn't able to answer questions as seemingly simple as "what do I want to do with my life?" or "where in the world do I want to live?" or even that most awful of questions, "why can't I find a decent guy?" Surely, when I had everything figured out, life would be as it should be: After bringing about world peace, I would be living in a fabulous house with a fabulous guy, traveling the world eating great food, and always have perfect hair.
Flash forward to two weeks ago, and I'm standing in the kitchen cooking dinner with my boyfriend on a lazy late Sunday afternoon. The San Francisco fog hasn't quite reached his apartment yet, so it's still warm and sunny. From his window you can see past Coit Tower all the way to the bay, spread with its usual lacework of slim white sails. We are talking about the American dream of the house in the suburbs, the children in the yard, and why this represents the ultimate goal for so many.
And then I said, it's not that it's wrong to want such a goal, it's just that what would happen once you reached it? What if we were in that house one day, with the kids and the dog and the multiple cars in the garage? Don't you think that once we were there, we would look back on the days when we were young and poor and could only afford tiny apartments in the city, and we would try to budget out how many restaurants we could go to every month, and then argue about which ones to go to, and how we'd stay up really late watching TV even though we knew we'd pay for it the next morning, or how I really hated the hills around your place, but grew to begrudgingly accept them because they gave me a really good workout, especially when I could only find a parking spot at the very top of the hill, or how you had your totally rockin' band and I would go to your gigs and then try to think up lame names for your next songs, or how we would stand on your balcony after dinner, drinking wine and looking at the sunset over the bay?
But all this is now, I said, this is us, and I can't think of anything better than knowing how wonderful your life is at this moment, there's no need to wait for the future to arrive, and how horrible is it when you can't take a moment to realize and appreciate that?
And he smiled and said he was glad I felt the same way.
These cupcakes were born of serendipity in my pastry school days, when I would go through my refrigerator and find containers full of leftover pastry cream, tart dough, and other things from class that I was sure I could find a use for. I had some hazelnut mousseline left over from a cake, some coffee buttercream from an opera cake, and decided on the spur of the moment to combine the two into a decadent cupcake. The result has become a favorite of my boyfriend, which is why they are called Cupcakes of Love, and a reminder of the unexpected happiness you can find when you appreciate the good things you've already got.
edited to add: This is also, of course, my entry for Sugar High Friday #23, hosted by the fantastic Alanna at A Veggie Venture. The crown of coffee buttercream hides a creamy center of hazelnut mousseline inside the chocolate cupcake. I love the mousseline – it's smooth, creamy, richly nutty, and makes a nice counterpoint to the rich, dense chocolate cake. It also complements the coffee notes in the buttercream surprisingly well, creating medley of very adult flavors in a decadent little package.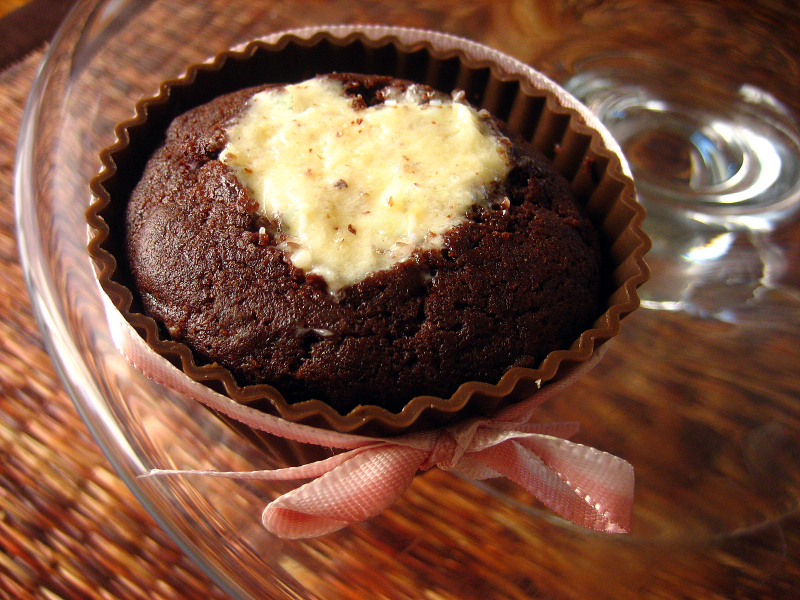 Cupcakes of Love
Chocolate Cupcakes
Makes 12 regular cupcakes
1 stick butter, room temperature
3/4 cup sugar
2 ounces bittersweet chocolate
1 cup all-purpose flour
1/4 cup cocoa powder
1/4 teaspoon baking soda
1/4 teaspoon baking powder
1/4 teaspoon salt
2 eggs
1/2 teaspoon vanilla
1/2 cup buttermilk
Preheat oven to 350 degrees. Line a muffin tin with muffin papers, or you can also butter and flour them.
Melt chocolate in a double boiler. Meanwhile, sift flour, cocoa powder, baking powder, baking soda, and salt together.
Beat butter and sugar together in a mixture until light and fluffy, about 3 minutes. Add in the eggs, one at a time, scraping down the bowl as needed. Add in the vanilla. Add in the melted chocolate and mix until combined.
Add in the sifted dry ingredients and buttermilk, alternating in 3 additions, ending with the dry ingredients. Mix just until combined.
Divide the batter among the muffin cups. Bake in the oven for about 20-25 minutes, until a tester inserted into the cupcake comes out clean and the tops feel firm. Place on a wire rack to cool.
Hazelnut Mousseline
makes about 1 1/2 cups
4 1/2 ounces butter, room temperature
3 ounces hazelnuts, finely ground
3 ounces confectioner's sugar
1 tablespoon Frangelico
1 cup pastry cream
Pastry cream:
makes 1 cup
1 cup milk
5 tablespoons sugar
3 large egg yolks
2 tablespoons cornstarch
1 teaspoon vanilla extract
To make the pastry cream, heat 3/4 cup of the milk and 2 tablespoons of the sugar in a saucepan over medium heat until small bubbles appear along the edge of the pan.
Meanwhile, whisk together the egg yolks and remaining sugar in a bowl. In a separate bowl, combine the remaining milk and cornstarch, then add to the egg yolks.
Pour the hot milk mixture into the egg yolk mixture, whisking constantly. Return the entire mixture to the saucepan and cook over medium heat, whisking constantly, until it thickens. Whisk in the vanilla.
Pour through a strainer into a bowl. Let it cool to room temperature for the mousseline recipe, or you can cover with plastic wrap and store in the refrigerator for up to 4 days.
To make the mousseline, cream the butter in a mixer until very soft and creamy. It is important the the butter is at room temperature for this recipe.
Add in the hazelnuts and confectioner's sugar and combine, scraping down the bowl as necessary.
Add the Frangelico.
Add the pastry cream and combine at medium speed until light and creamy.
Coffee Buttercream
makes about 3 cups
1 1/2 cups butter, room temperature
1/2 cup milk
3/4 cup sugar
5 egg y olks
1 tablespoon granulated coffee flavoring
The butter should be very soft but not melting for this recipe.
Heat the milk and coffee flavoring and 1/4 cup of the sugar in a saucepan over medium heat, until small bubbles appear around the edge of the pan.
Meanwhile, beat the egg yolks and remaining sugar in the mixer bowl with the whisk attachment until pale and thick (ribbon stage). Reduce speed to low and pour in the hot milk mixture. Return the entire mixture to the saucepan.
Cook the mixture in the saucepan over medium heat, whisking constantly, until it registers 170 degrees on a thermometer. Pour the mixture into a clean mixer bowl and beat with the whisk on medium until cool, about 5 -10 minutes. Add in the butter in 4 additions, allowing each addition to incorporate before adding another.
The buttercream can be used immediately, or stored in the refrigerator for up to 3 days. If you store it in the refrigerator, let it soften first and whisk by hand or in the mixer to bring back to proper consistency.
To assemble: cut the centers out of the cupcakes and fill with the hazelnut mousseline. Using a pastry bag and a star tip, pipe the coffee buttercream over the tops of the cupcakes.
Tagged with: chocolate cupcakes + coffee buttercream + hazelnut mousseline + SHF23 Sugar High Friday